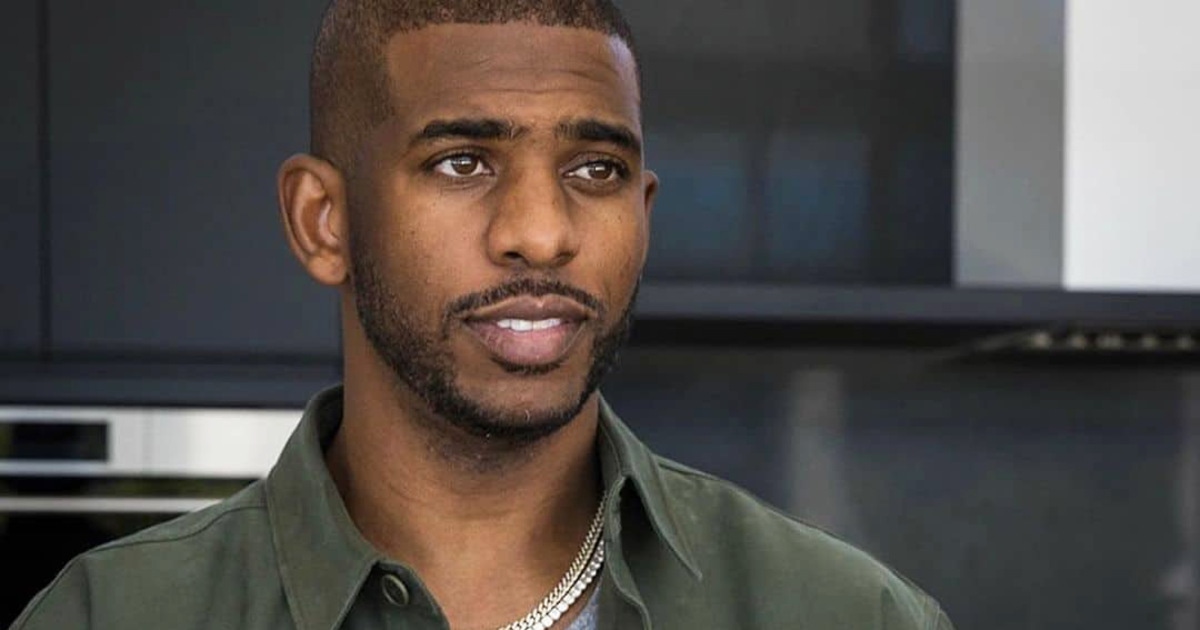 Why a plant-based diet could be the secret to Chris Paul's 12th NBA All-Star appearance
NBA star Chris Paul, affectionately known as "CP3", credits his plant-based diet with helping him gain energy and tame muscle soreness, on and off the court. The Phoenix Suns point guard made his 12th NBA All-Star appearance in February and has been a vegan since 2019. While he originally intended to temporarily switch to a plant-based diet, the basketball player 37-year-old veteran star decided to stick with it after experiencing myriad benefits.
"When I first went plant-based it was for performance purposes, but once I saw how my body changed and how I felt it was for life," said Paul in an interview with GQ. "Years ago, I probably wouldn't even have gone out to run with my kids and all the other activities because my body hurt. Now, with the constant lifting and making sure my body is always ready, it's been a nice lifestyle change for me.
In October 2022, Paul will lead the Phoenix Suns into his 18th season playing professional basketball, a feat only a few have achieved. "I'm not saying using plants is for everyone, but for me it was one of the first things I focused on," Paul said. "To play the number of games and minutes that I have played and still feel good is a win for me."
Just eat
Chris Paul's Plant-Based Diet
Before becoming a vegan at 34, the North Carolina-born athlete's favorite pre-game foods included fried chicken and burgers and his commitment to a plant-based diet led him to rethink many food. However, his favorites, like chocolate chip cookies and pancakes, are still on the menu, with the only difference that they are now vegan. "There are so many different foods you can eat," Paul said. "I have pancakes all the time. Many people don't realize that the only difference between plant-based pancakes and regular pancakes is the eggs. »
After being a fan of JUST Egg for a while, Paul has recently become a mung bean vegan egg replacement athlete ambassador and counts JUST Egg scrambled with veggies as a breakfast staple, sides of Beyond Meat sausage and fruit. Lunch usually includes a salad, a bowl of vegetables, and a protein shake while dinner is a chef-prepared meal with lots of beans, grains, and vegetables. "The biggest thing about going plant-based was that it opened me up to the diversity of foods you can have," he said.
And Paul doesn't just eat plant-based foods, he also involves his family. On Father's Day last month, Paul enlisted his dad, Charles Paul, as JUST Egg's first Dad Ambassador. Charles Paul has also noticed health benefits, such as lower cholesterol, since he started replacing animal eggs with JUST Egg.
"When it comes to health and wellness, the one thing we can't buy is health. You can buy cars, houses, clothes and jewelry, but not health," Paul said. "The only way to learn better about health and wellness is to connect with each other and find out things that you aren't necessarily taught in school, and often aren't taught in communities. black and brown. I was lucky enough to be able to find this information at 34 and I'm still learning.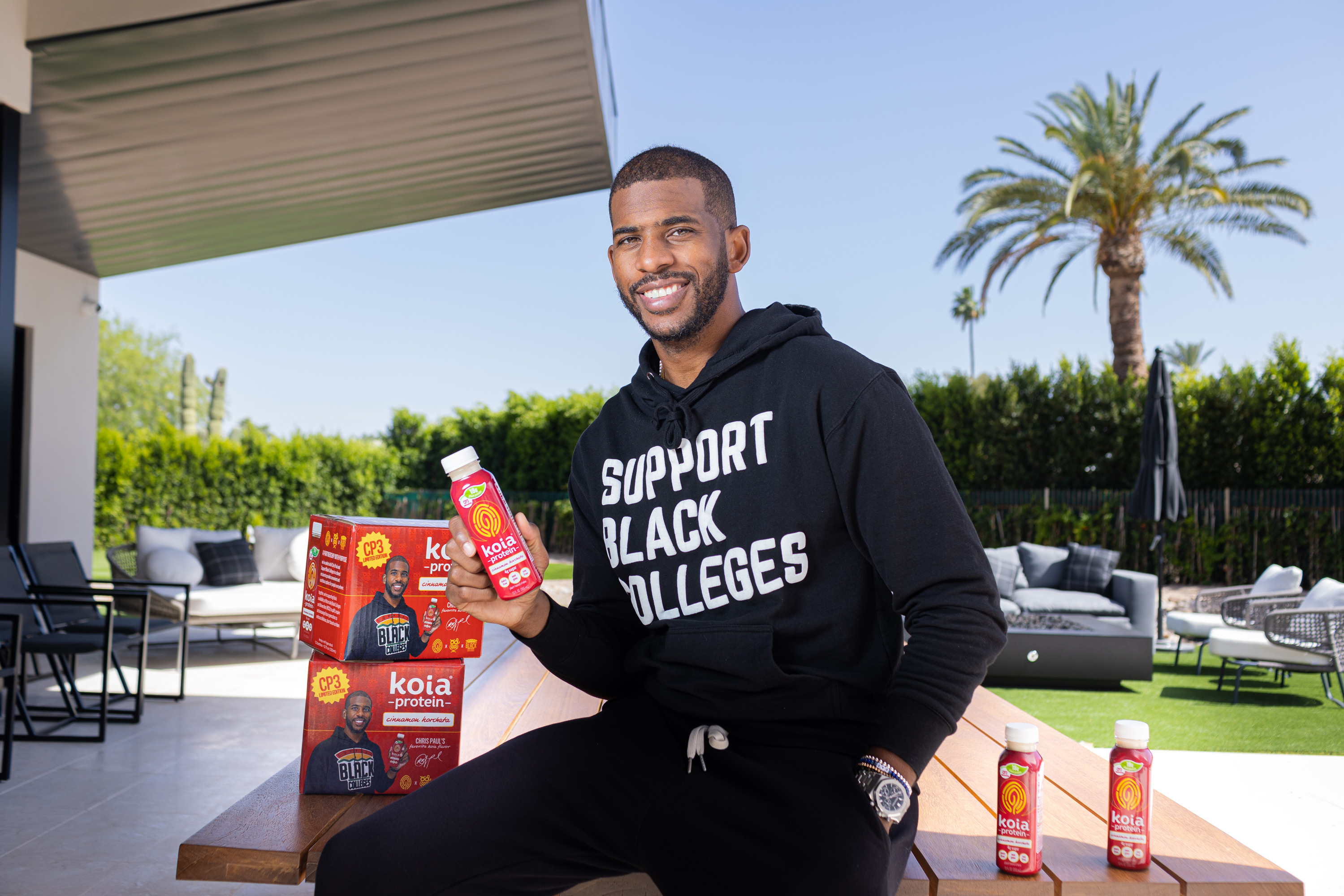 Koia
Top Athletes Are Vegan Food Ambassadors
Paul is part of a growing cohort of athletes who have changed their sponsorship deals to align with their ethics and lifestyle. In addition to his JUST Egg deal, Paul also works with plant-based nutrition brand Koia and has helped get the brand into the hands of HBCU students through a vending machine initiative.
In 2019, Paul and a dozen other athletes, including NBA legend Shaquille O'Neal, NFL star Derrick Morgan and Olympic skier Lyndsay Vonn, invested in Beyond Meat and joined the vegan brand as as ambassadors of its "Go Beyond" campaign.
And incoming NBA superstars are also looking to older athletes for inspiration and also partnering with plant-based businesses, including 2021 No. 1 draft pick Cade Cunningham. Before playing for the Detroit Pistons, the young star – who has been a vegan since high school – partnered with Eat Just as an ambassador for JUST Egg and was the inspiration behind the 'Cade Stack', a sandwich with Cunningham inspired vegan eggs. served at Detroit's popular FOLK Cafe for a limited time.
Now a star player for the Pistons, Cunningham is aiming for 2023 as the year Detroit's beloved team makes it to the NBA Finals. Who does he hope to face? During a recent interview at the NBA 2K23 event in Las Vegas, the 20-year-old revealed that fellow vegan athlete Paul is his ultimate game.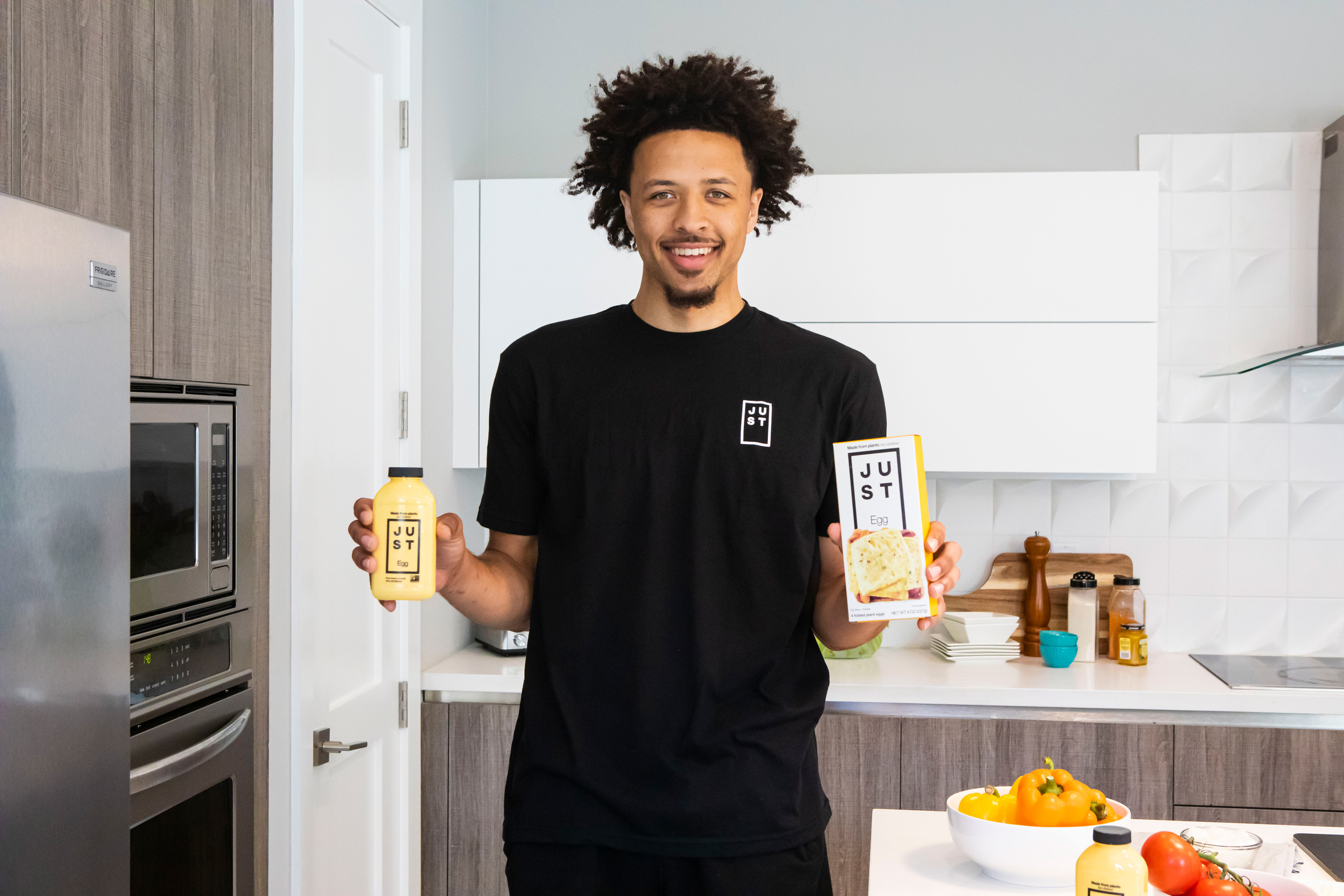 Just eat
"Favorite guy to correspond with?" Chris Paul was really fun to go up against," Cunningham said. "Just because he always makes the right read. I want to watch him, and being on the other side, I feel like I learned a lot in those games, I would say Chris Paul.
For the latest vegan news, read:
Beyond Meat is coming to Disneyland Paris
This cell-grown yogurt proves we don't need animals to make dairyLargest Avocado Study Ever Has Good News for Your High Cholesterol Levels
Happy Birthday VegNews! To celebrate, we're having a mega subscription sale, with amazing vegan prizes.
CHECK IT OUT
Happy Birthday VegNews! To celebrate, we're having a mega subscription sale, with amazing vegan prizes.
CHECK IT OUT