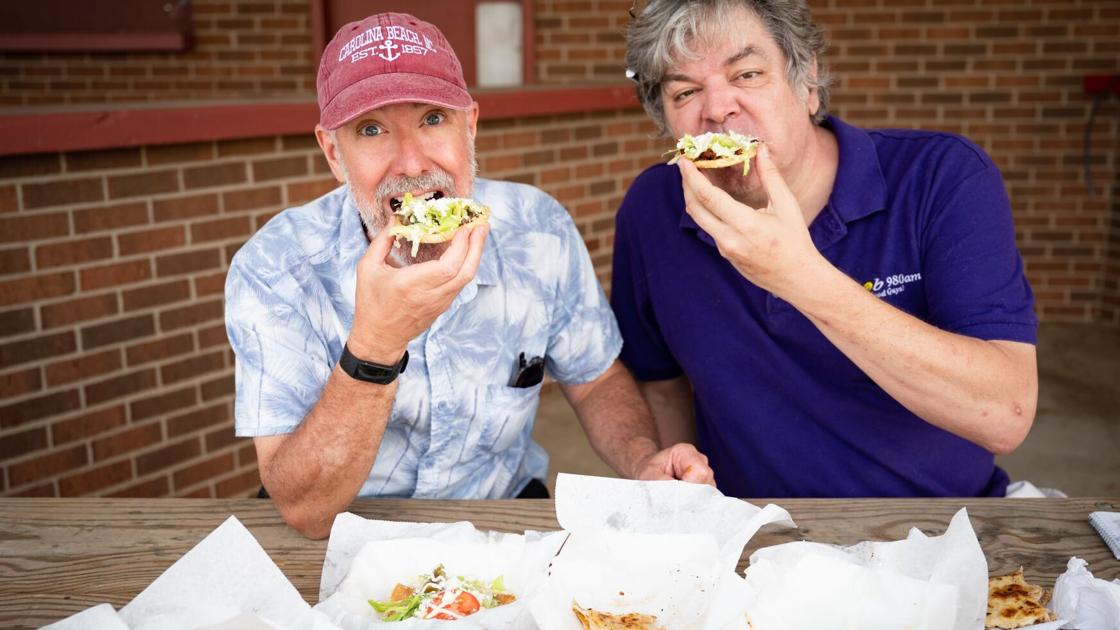 Turkey thighs, candied potatoes and – yes – beer; the fair has something for everyone | To eat
Smitty's fried pies, Peachey's donuts and chewy pretzels, Munchie Wagon's pork chop sandwich and grilled pound cake, plus root beer floats, turkey thighs, candied apples and all that. that's fried – the good things are back in all their ooey-gooey glory.
The Great Faith Baptist Missionary Church – located in the brick buildings in the center of the fairgrounds – is back, producing croakers and fried whiting and its popular collard greens sandwich (with pork jowls, on corn bread). But for a satisfying snack on a chilly evening, try the homemade pinto beans (cooked with pork). Served with cornbread (slightly sweet) for $ 3, this is one of the best deals of the fair.
We also discovered a handful of promising new vendors and foods for you to try.
Jeffrey McBride brought his Blasian Asian Carnival Treats trailer to Fayetteville. It sells delicious bourbon chicken with rice in three sizes: small ($ 10), large ($ 15), and extra-large ($ 20) – the latter being enough to serve up to three people. This fusion dish consists of tender chicken in a sweet Asian-style sauce over jasmine rice, topped with crispy sautéed carrots and red cabbage and drizzled with a spicy sauce. Make sure to ask for plenty of the spicy sauce – it's not only tasty, but also helps balance the sweet sauce on the chicken.
Emma Salazar from Winston-Salem just launched her Emma's Kitchen food truck about a month ago – people visiting the Southside may have seen her parked at Clemmonsville Road and Konnoak Drive. Salazar, an American-Mexican, serves street tacos ($ 3.50), quesadillas, sopes ($ 3), and fried chicken tacos (four for $ 10). On Saturdays and Sundays, Salazar plans to sell taco birria (three for $ 15, grated beef, and cheese in a crispy taco with broth for dipping). Don't forget to help yourself to red and green salsas.