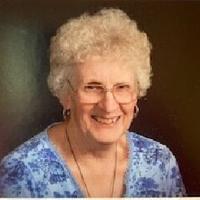 Sharon Anne Fantazier | Obituary
Sharon A. Fantazier, 81, of Mountville, died at home surrounded by her family on Monday, April 25, 2022 after many years of battling Alzheimer's disease. Born in Pittsburgh, she was the daughter of the late Norbert and Gertrude (Newmeyer) King. Sharon was the beloved wife of Richard M. Fantazier and together they celebrated 58 years of marriage.
After high school, Sharon graduated from the nursing program at Presbyterian University Hospital and became a registered nurse. She worked in several hospitals, and later at Lancaster Family Practice. She enjoyed gardening, travelling, hiking and camping. She was a member and volunteer of the North Museum of Nature and Science. A devout Catholic, she was a member of St. Leo the Great Catholic Church in Lancaster. In addition to her nursing career, she was part of the founding group of Birthright (now A Woman's Concern).
She was a true champion of those in need, dedicating her life not only to her own children, but to the lives of those less fortunate. Her home was a haven for foster babies. She was the life of the party, never missing an opportunity to share stories and laugh around the dining room table – a revolving door of children, family and friends. A devoted grandmother, Sharon was bound and determined to attend all sporting events and special occasions, often crossing the country to do so. She was a special Aunt Sharon to many nieces and nephews (adults and children) who looked forward to receiving her birthday balloons and "no-bake" cookies.
A devoted wife, mother and grandmother, Sharon will be sadly missed by her husband, Richard; four daughters, Laurie Jean Stoner and her husband Brett of Mountville, Anne Elizabeth Thomas and her husband Kevin of Spokane, WA, Lisa Kay Timberlake and her husband Steven of Clarksburg, NJ, and Eileen Marie Seren and her husband Mark of Fort Mill, SC ; and 10 beloved grandchildren, Patrick (Kayla), David (Nicki), Ian, John, Andrew, Charlie, Michael, Madelyn, David and Catherine. Along with her parents, she was predeceased by her brother, Paul King, and sister, Linda Ambrose.
A visitation and reception will be held from 6:20 p.m. on Friday, April 29, 2022 at the Charles F. Snyder Funeral Home and Crematory, 441 North George Street, Millersville, PA, 17551. A Christian Burial Mass will be celebrated at 11:00 a.m. on Saturday, April 30, 2022 at St. Anthony of Padua Catholic Church, 501 East Orange Street, Lancaster, PA 17602, where the family will receive guests from 10:00 a.m. to 11:00 a.m. Interment will follow at Saint-Joseph de Bausman Catholic Cemetery. In lieu of flowers, the family encourages donations in Sharon's memory to A Woman's Concern, 1102 Millersville Pike, Lancaster, PA, 17603, or to St. Jude Children's Research Hospital at stjude.org/donate. For online condolences, visit: SnyderFuneralHome.com