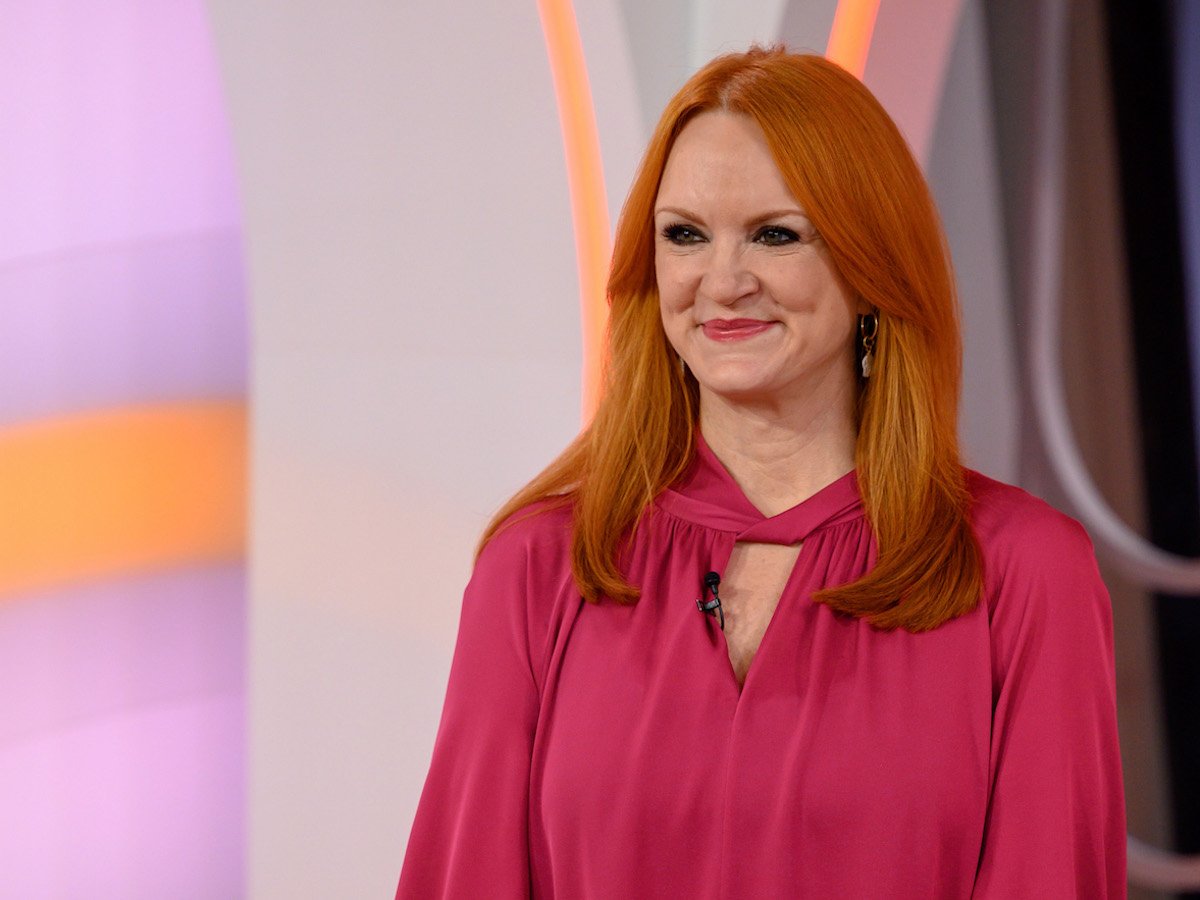 Ree Drummond's Easy Spumoni Recipe Means There's No Ice Cream Maker
No ice cream maker, no problem. Make Ree Drummond's spumoni at home without an ice cream maker. One of many Pioneer Woman ice cream recipes, this one doesn't require any special kitchen gadgets. Plus, the Food Network star makes it even easier to use a shortcut.
Ree Drummond's No-Churn Spumoni
Drummond's spumoni recipe is a pioneering take on the classic. By food web, the super easy The cookbook author's recipe has the characteristic flavors and colors of spumoni.
Drumond uses cherries to give a layer a pink hue. Another is brown thanks to bits of chocolate sandwich cookies. Finally, the pistachios – with a bit of food coloring – turn the last layer green.
Ice cream may seem complicated but it is quite easy to make. As Drummond once explained on The pioneer womanit does not involve churning or an ice cream maker.
"I'm not going to churn that," she said after making the cream of spumoni base. "I'm just going to whip it until it's thick."
"It will only take a few minutes," she added. " Do not abandon me. It will be worth it. »
After whipping the liquid using a hand blender, it becomes what she calls "whippy." "It takes a bit of time but look at the consistency? It's just a little whipped," Drummond said before adding that it's "still soft but luscious."
Pioneer woman uses thawed vanilla ice cream as a shortcut
Similar to Ina Garten with custard, Drummond melts vanilla ice cream. She uses it as a base for the cream mixture.
"This next ingredient is going to blow your mind," she said. "It's a pint of thawed vanilla ice cream."
She simply pours it into a bowl and combines it with a can of sweetened condensed milk for "a little more cream and a little more sweetness."
A pinch of salt because, as Drummond said, "there's a lot of sweetness in there," and she's ready to whip it. But not before she considers quitting. "I mean, I just want a straw to drink this now," she joked. "But I'm not going to do that. I will continue to move forward with the recipe I had planned.
The Food Network star mixes cherries, cookies and pistachios with the cream to create 3 distinct layers
Once the cream mixture is done, it's time to mix. Drummond puts the cherries, cookies and pistachios in separate bowls (one for each layer of spumoni).
When she has "three bowls of goodness going," she divides the cream mixture evenly between them. After a "very light fold", it's time to assemble the spumoni.
Drummond puts the mixtures into a loaf pan lined with plastic wrap one at a time. Finally, it's time for him to set up, which Drummond says is the hardest part of the whole recipe.
Four hours later, she has spumoni. "Isn't it beautiful?" she said as she cut it open to reveal the layers. "And think about the possibilities. You can make so many different colors, flavors and fillings.
RELATED: Pioneer Woman's Easy Strawberry Ice Cream 'Disappears Like This' at Drummond Ranch