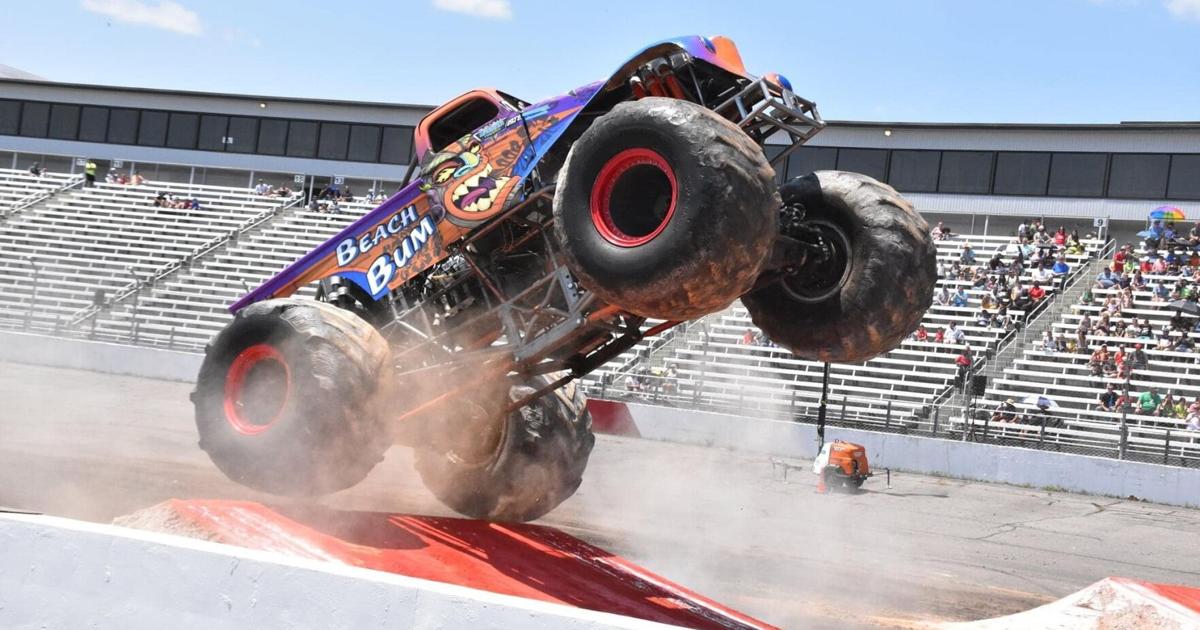 Pick of the Weekend May 27-30: A Pow Wow, Monster Trucks and a Rainbow Ball | Explore Yakima
Memorial Day weekend is traditionally recognized as the start of summer. Here are some events to enjoy the last weekend of May:
Powwow of Legends
The Legends Casino Hotel is hosting a powwow from Friday to SundayMay 27-29. Along with dancing and drumming, 45 vendors will hand-sell food, drink and merchandise.
The masters of ceremonies are Jerry Meninick and Carlos Calica. Host drums are Young Bear and Southern Express.
Grand Entrance is at 7 p.m. Friday, 1 p.m. and 7 p.m. Saturday, and 1 p.m. Sunday.
Visit https://bit.ly/YH-Rpowwow for more information, including dance categories and prize amounts.
Monster Truckz Mayhem Tour
Monster Trucks will take center stage at the Coca-Cola Grandstand at State Fair Park, 1301 S. Fair Ave., Friday through MondayMay 27-30.
The event will have a show at 7 p.m. Friday and Saturday, with a show at 2 p.m. Saturday, Sunday, and Monday.
The Mayhem Tour features monster trucks destroying cars, jumping, a nitro motocross team hovering 80 feet in the air, a monster truck cannon shot man, and extreme crawlers doing tricks on four wheels.
All ticket holders are welcome to the pit party two hours before the shows. Drivers will be available for meet and greets and fans will be able to see the trucks up close. There will be monster truck rides, bouncy houses, face painting, and Monster Truckz memorabilia and concessions.
Adult tickets are $32 and come with a free child ticket for ages 3-13. Student tickets with ID are $20 and children 2 and under are free.
For tickets and information, visit https://tickets.monstertruckz.com/.
Last Friday at the Yakima Tasting Room
Last Friday at the Yakima Tasting Room, it's from noon to 7 p.m. FridayMay 27, at the Yakima Tasting Room, 1606 W. Nob Hill Blvd. The last Friday of every month features live music and food specials.
The Yakima Valley Vintners are made up of Yakima Valley College students in the Vineyard and Winery Technology program. They produce 400 to 700 cases of wine per year.
Rainbow prom
Yakima Pride will hold its annual Rainbow Prom from 6-10 p.m. SaturdayMay 28, at the Yakima Valley Museum, 2105 Tieton Drive.
Rainbow Prom is for lesbian, gay, bisexual, transgender or queer students. It welcomes young LGBTQ+ people aged 14 to 20. There is no re-entry and the event will be chaperoned.
The theme for this year's prom is punk rock; participants are encouraged to dress accordingly.
Drinks and snacks will be provided. There will also be drag racing performances. Details of the Rainbow Prom 2022 royalty are yet to be announced.
Pre-sale tickets are $5 plus fees and can be purchased at https://bit.ly/YH-Rrainbowprom. Tickets at the door are $10. Students must bring their school ID or Washington State ID.
All ticket revenue supports annual Yakima Pride programs and events.
If you would like to attend the event but are unable to afford a ticket, email [email protected]
Strawberry Jamboree
It's strawberry season and you can pick the berries in the field from 9 a.m. to 3 p.m. Saturday and Monday (if there's fruit left) at Bill's Berry Farm, 3674 N. County Line Road, Grandview.
There is no entrance fee, but visitors can purchase lunch, drinks, and ice cream. There are two farm play areas for ages 2-12, an animal farm, and a $3 backyard train ride.
Kids can dance for donuts at 11:30 a.m. Saturday, and there will be a donut contest for the kids.
The farm store at Bill's Berry Farm has an ice cream counter offering 16 flavors. Shoppers can also find handmade take-out pies, frozen berries, souvenirs, toys, local gourmet food items, cookies and gifts.