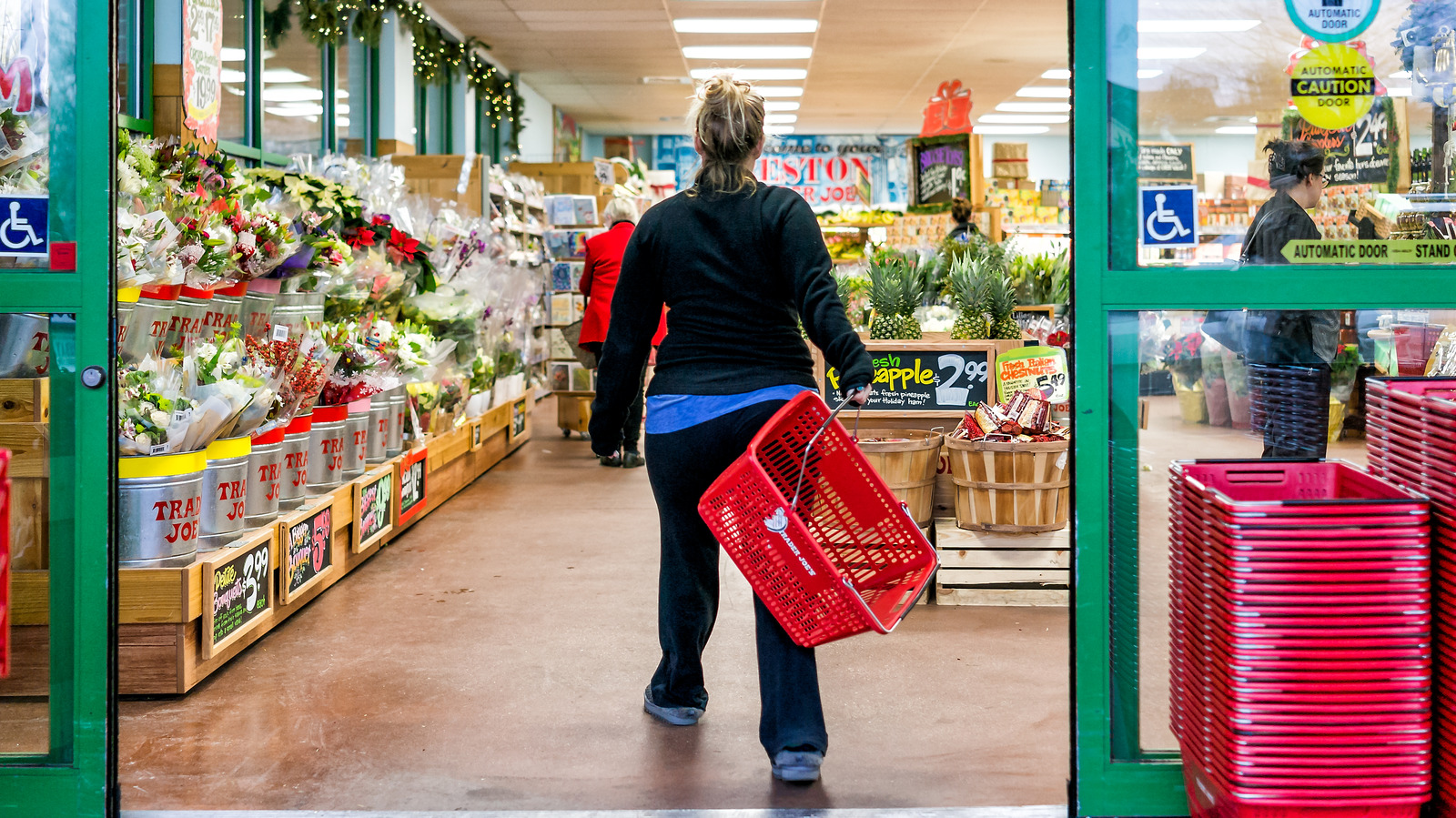 PB&J Trader Joe's Reddit Post Called 'Incredible'
For those who haven't been to Trader Joe's lately, the "incredible" PB&J product referenced on Reddit is a riff on the traditional sandwich that features small rolled cookies filled with salted peanut butter. To the side is a compartment of raspberry fruit dip that appears to be seeded, like jam. Trader Joe's calls them a "snack duo," but they could definitely double as dessert.
The Trader Joe's website explains that each packet of snacks (eight wafers, plus jam) contains 270 calories (and 8 grams of protein). And each box of PB&J Snack Duos contains six individual packets, which seem like the right size to fit lunch boxes, backpacks and purses — and maybe even pockets.
In the thread, user n0raply lamented "all the plastic wrappers" and bubblygranolachick wished for "peanut-free wafers," but the Redditor who started the thread isn't the only one excited about Trader Joe's reimagining. classic peanut butter and jelly sandwich. . "I think these are meant to be for kids, but I love them," Efficient-Cricket-72 said. "Slightly sweetened crispy wafers rolled up with peanut butter that you dip in raspberry jam, what's not to love? I like wafers even without the jam. Added pug_mama106," A great snack for the whole family."