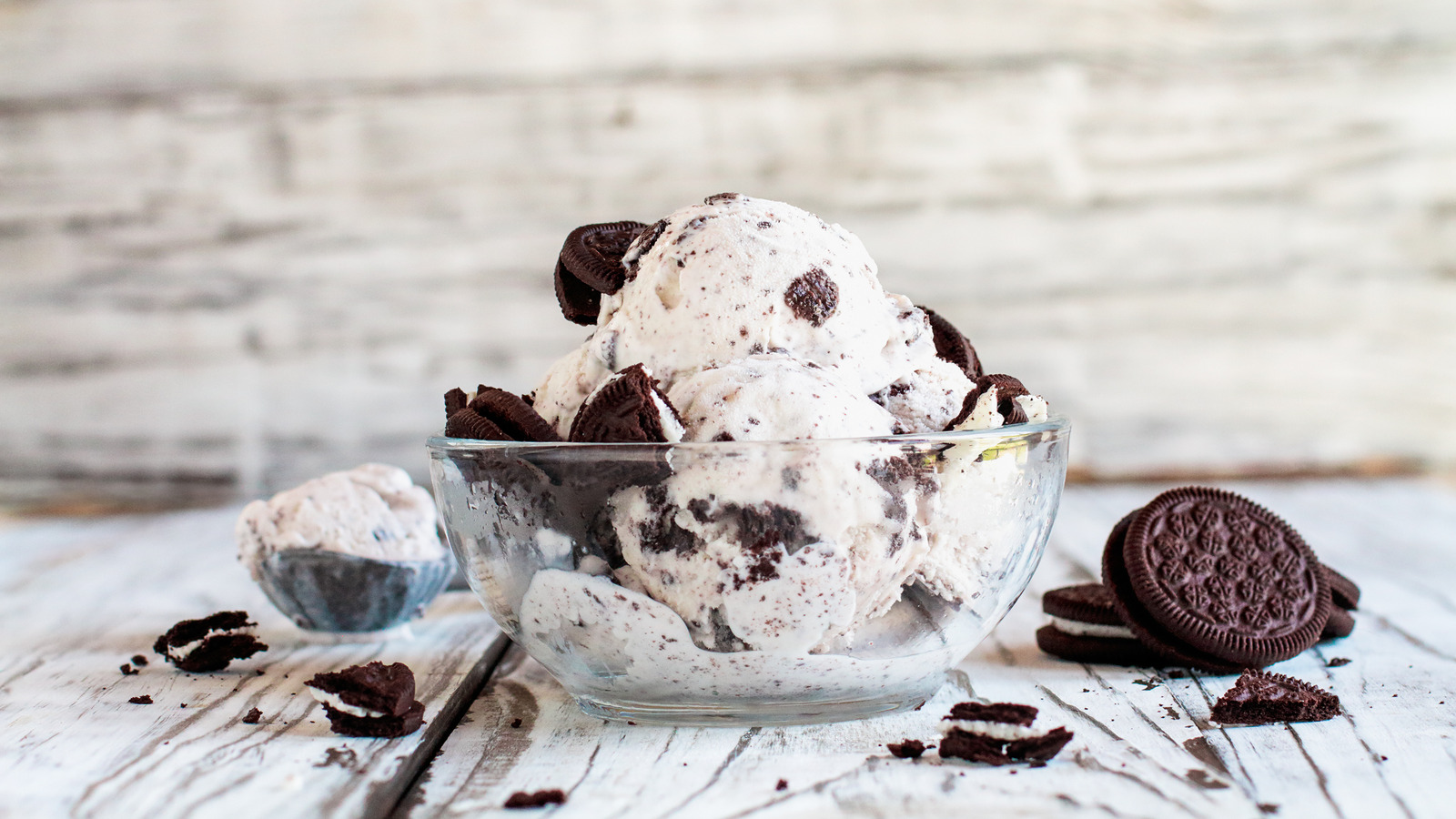 Oreo teased a new ice cream product and Twitter panics
Oreos are one of those classic wrapped treats that everyone apparently loves, whether they're fans of the original chocolate cream-filled sandwich cookie, its many flavor variations, or derivative desserts like the Oreo donut from Krispy Kreme or Pillsbury Oreo Cake Mix. People can't seem to get enough of any form the beloved cookie – so it's no surprise that earlier in the day a Twitter teaser posted by the brand, which hints at an upcoming ice cream, arouses more than little interest.
The post features a photo of a scoop of Oreo branded ice cream with the cryptic caption: "Any idea what we're up to? In a matter of hours, the Tweet has already been shared dozens of times and liked by over 700 users. "Whatever it is, I'm going to eat it," one person commented. "I bet it will be delicious!" another agreed.
Like many commentators underline, many ice cream brands already have Oreo products, such as chocolate and vanilla flavors with cookie chunks as well as an Oreo ice cream sandwich – so the idea of ​​an ice cream doesn't seem so new. But, maybe the brand is releasing its own official version? Time will tell, but until then, we want that jazzy scoop.