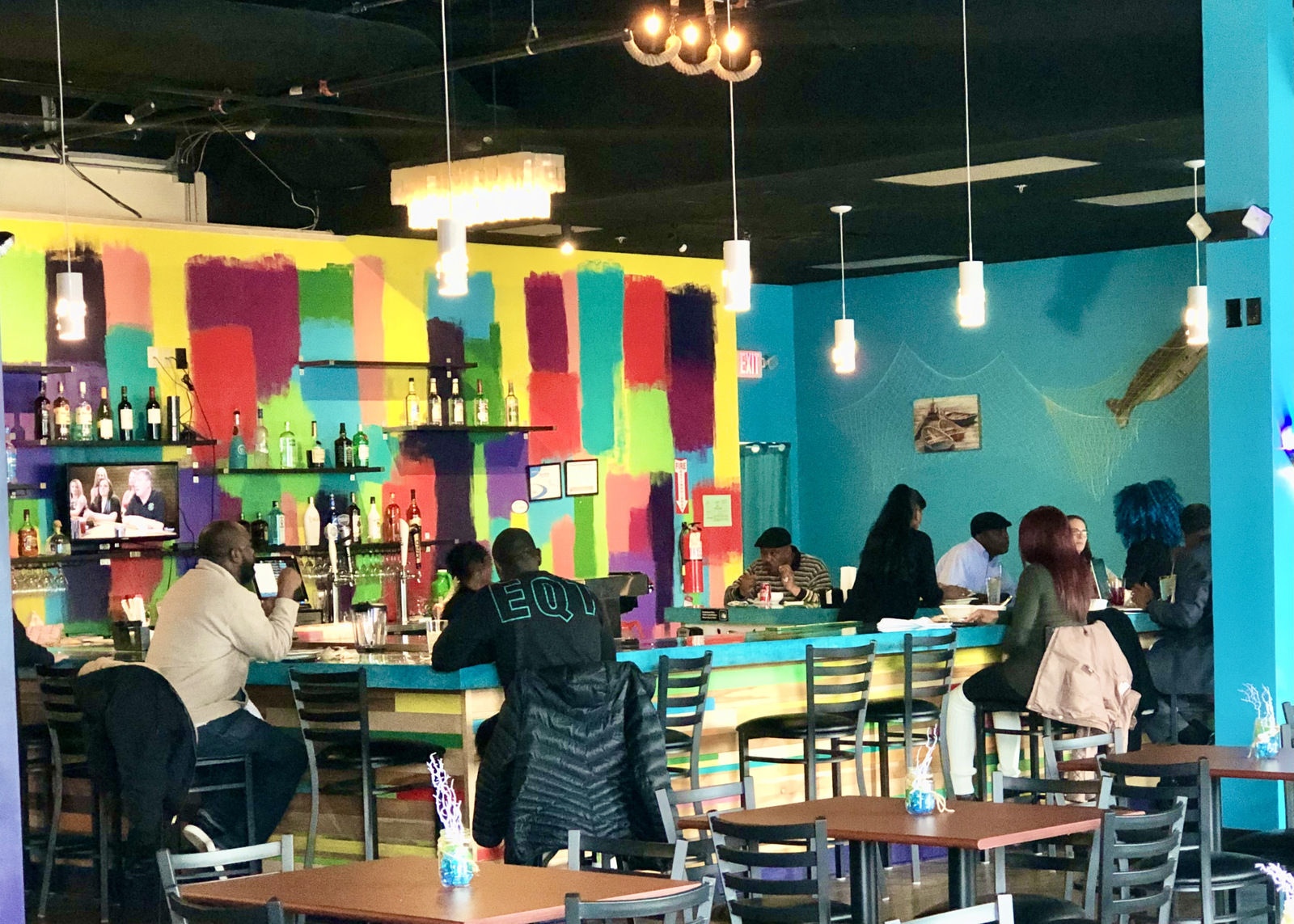 New CBD8 bar premieres at Jewels Caribbean this weekend
Jewels Caribbean, 2230 N. Dr. Martin Luther King Jr. Dr., will launch an expanded CBD and Delta 8 menu starting Saturday, October 2.
The bar, restaurant and entertainment venue showcased a selection of cannabidiol (CBD) infused foods for the first time, including jerk wings, chocolate chip cookies, coconut butter cocktails and margaritas. during their 4/20 Day celebration in 2019. But the items were popular enough that they continued to feature CBD infused desserts and CBD infused cocktail enhancements on a regular basis.
"We wanted to provide a place with a good atmosphere where people could actually share the products they buy while listening to good music and without judgment," explains co-owner Natasha Jules.
"So far, most of the places that sell both CBD and Delta 8 are strictly retail and their edible lines are very limited. I have yet to see any CBD-packed Jerk Chicken Spring Rolls in a retail store.
Of course, the new CBD8 bar takes the usual offerings to a new level, adding Delta 8 options as well.
Customers can still enjoy dishes from the regular menu, including choices like Jewels' signature burgers, available with a choice of jerk or plain mayonnaise, lettuce, tomato and fries ($ 10.95); jerk chicken with rice and peas and sautéed cabbage ($ 13.95) with fish curry served with rice and vegetables ($ 14.95) and sides like fried sweet plantains ($ 5).
Desserts include chocolate chip cookies, peanut butter chocolate chip cookies, and brownies ($ 3 each). But customers can also upgrade to edibles infused with CBD for $ 5.
New Delta 8 offerings include Flamin 'Hot Cheetos ($ 10, 100 mg D8); Doritos ($ 10, 100 mg D8); squares of hazelnut nougat ($ 30, 100 mg D8), cookies ($ 10, 50 mg D8) and brownies ($ 10, 50 mg D8). Customers can also indulge in shots of Grape Ape, lemonade slushies, or honey buns for $ 6 to $ 8.
The new CBD8 bar will be presented every Saturday evening until November. On October 2, the new menu will be accompanied by a Hip Hop night with an entry fee of $ 5 at the door.
Jewels Caribbean is open on Fridays from 5 p.m. to midnight and Saturdays from 5 to 2 a.m.