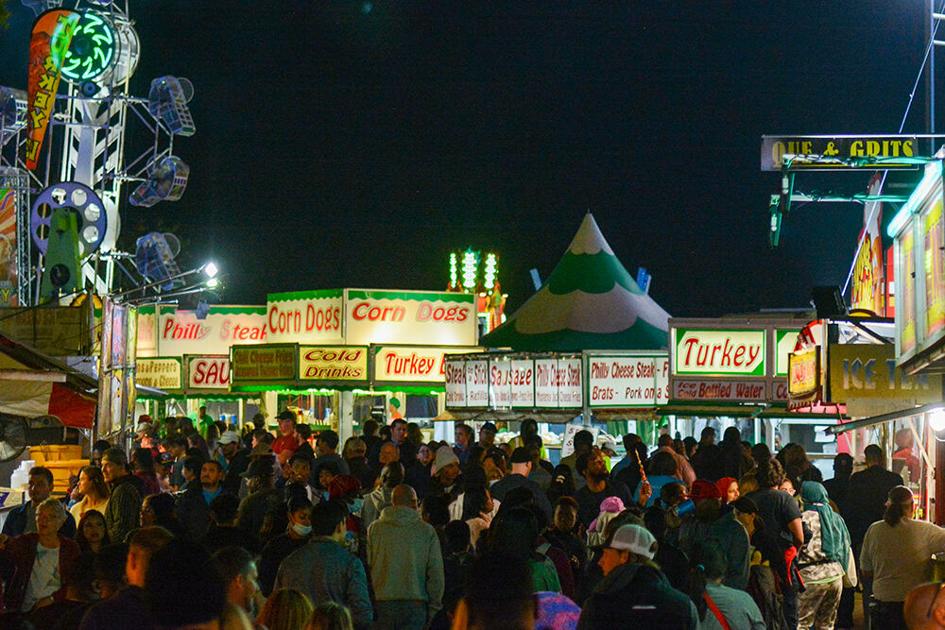 NC State Fair Foods: What Touched & What Missed? | Culture
For foodies and walkers alike, the NC State Fair is a chance to try the strangest and wackiest food combinations, from tried and true favorites like donut burgers and fried Jell-O's to newcomers like Alfredo shrimp, stuffed turkey thighs and gourmet alcohol infused popcorn. After visiting the State Fair, we decided to go over some of this year's offerings, new and old.
Jaylan Harrington, Editor-in-Chief:
I'm a very simple man with very simple tastes, and when I go to the state fair it's to have a funnel cake. Is it too expensive? Yes. Is it way too sweet? Yes. Does my stomach make me pay for it later? Yes. But in a normal year, it is all worth it, as there is nothing to announce that fall has come like a state fair funnel cake. This year the chandelier has faded, I will not lie. My funnel cake was lukewarm, not hot, and I had to sprinkle some sugar on myself. Typically that wouldn't be a problem, but the booth was almost out of it. So I ate my not really powdered funnel cake while my friends rode their roller coasters and wondered if it was just me, or if this state fair wasn't so magical.
Rating: 5/10
Tristan Tucker, editor-in-chief:
Every year I refer people to a snack and there hasn't been a single year that I've been disappointed with: chocolate chip cookies. The cookie and milk stand is undefeated. Every year the cookies are hot, gooey, and delicious and if you order a bucket, yes, a bucket, you get a ton of delicious cookies that can last up to a week if you ration them correctly. For just $ 13, this is one of the best deals at the fair. Don't be fooled by the naysayers, cookies are supreme.
Rating: 10/10
Sam Overton, cultural editor: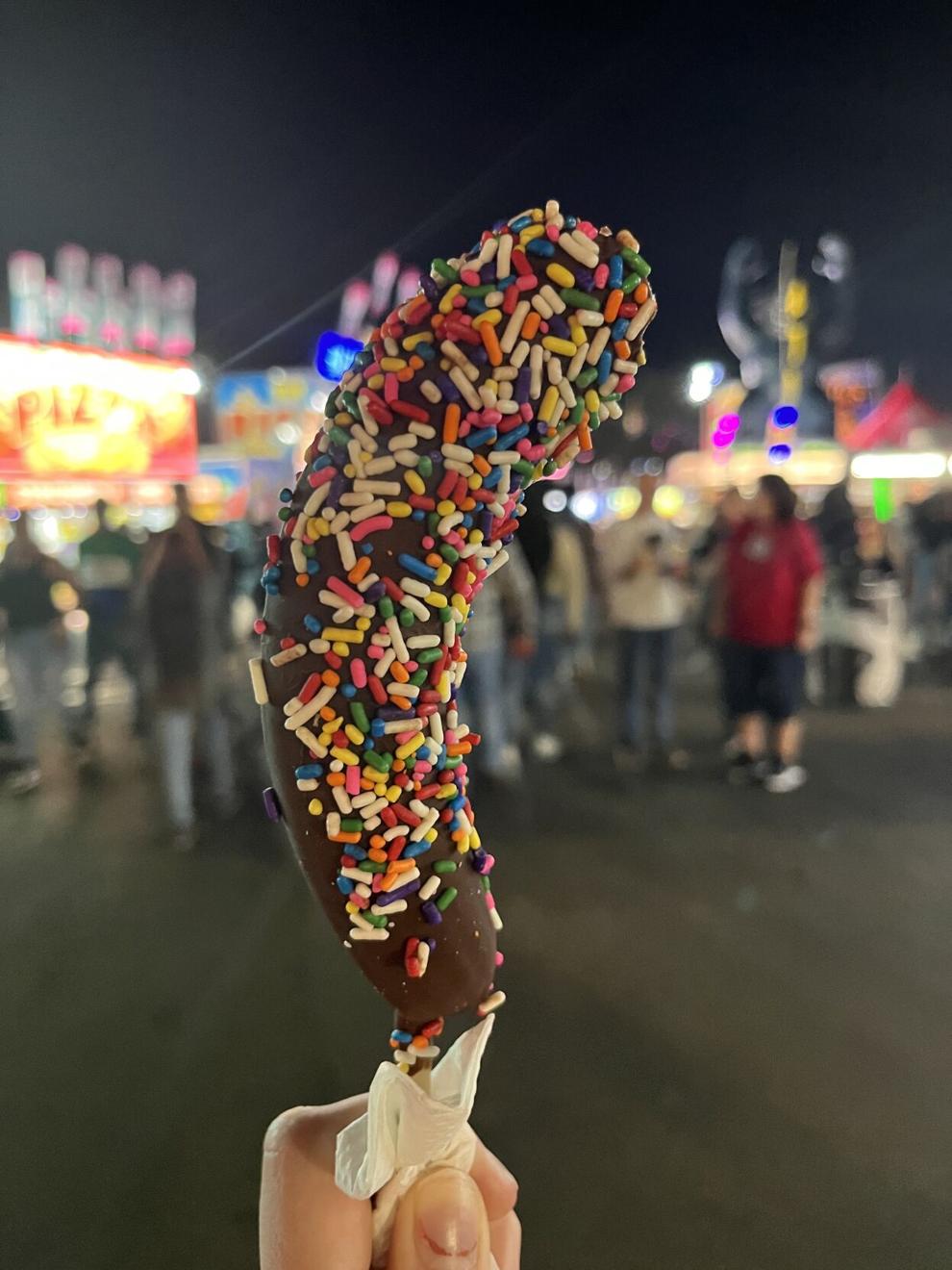 When you think of the North Carolina State Fair, you don't necessarily think of the fruits and veggies, but the chocolate-coated frozen banana I had sautéed the other foods I immediately pulled out. some water. While I'm not a big fan of bananas myself – I'm very picky about overripe bananas – the thick chocolate coating with a healthy layer of sprinkles makes for a refreshing treat. Despite a quick brain freeze from the first bite, this fair trade cooking classic did not disappoint.
Rating: 9/10
Myra Bari, Deputy Editor-in-Chief of Culture:
After walking through the fair for an hour or two, I was in dire need of a fresh treat and decided to get an unemployed whip after passing a booth earlier. Popularized by Disney World, the dole whisk is typically made from a blend of pineapple juice and preservatives with the consistency of ice cream. The $ 6 pineapple soft serve ice cream I bought had no preservatives, a smooth, creamy texture, and a hint of vanilla flavor. Overall I thought it was a great snack, but it was expensive, especially for the amount I was given.
Rating: 8/10
Avery Davis, Editor-in-Chief: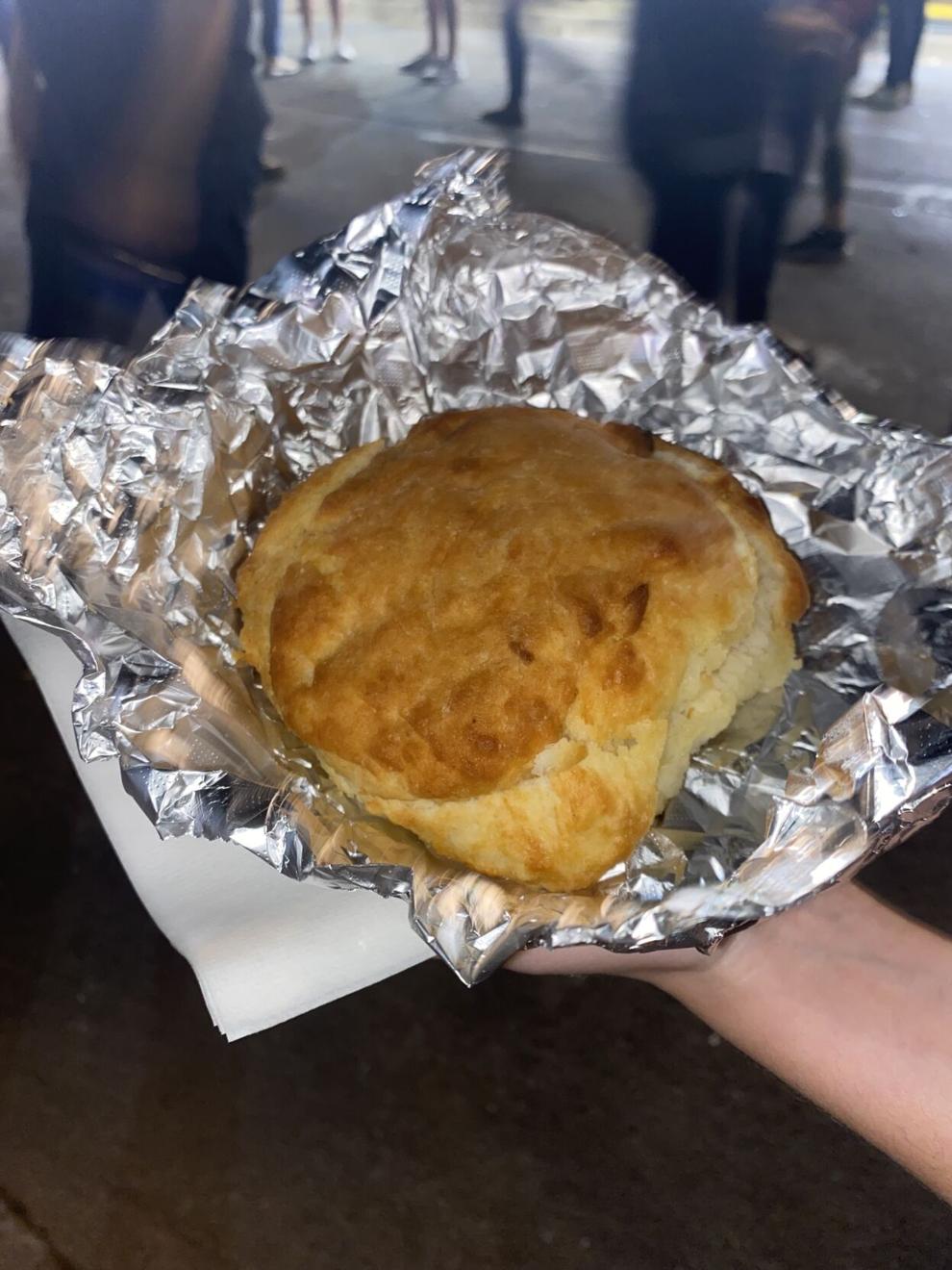 The fair is the culmination of some of the best (and worst) things the state of North Carolina has to offer, but if there's one thing the South does well, it's cookies. There are a few different places you can get cookies at the fair, but I got my egg and cheese cookie at the NC Farmers Market restaurant. Even though I was annoyed by how long it took to make it, that anger quickly dissipated when I bit into the cookie for the first time. Not only was it as big as a 'cat's head', as the restaurant so strangely puts it, but the cookie tasted like it had been made with the tender love and care of an old grandmother from the South. I couldn't finish the whole thing because it was so big and filling, but I really know where I will be going back next year.
Rating: 8/10
Nicholas Schnittker, sports editor:
Even before last year's cancellation due to COVID-19, it had been a few years since I had been to the fair. While it hasn't been in a while, one of my must-haves has been (and probably always will be) the Fried Oreos, and they didn't disappoint. They resist frying much better than some of the other candies (looking at you Twinkies) and chocolate is a nice change in flavor from batter. Even though I was covered in powdered sugar, I enjoyed Oreos like I always do.
Score: 9/10 (-1 for the powdered sugar shower I had to endure while eating them)
Chloé Allen, video editor:
Not being able to find my typical NC State Fair staple boiled peanuts, I decided to try something new and bought some fried mushrooms. For $ 8, I got about 12 whole mushrooms dipped in batter and fried. I was excited about the concept, but in reality I would say they were doing fine. The dough was light and they didn't look too greasy. The mushrooms themselves tasted a bit like they came from a tin can which is understandable but still not the best taste. I ate half of my mushrooms before I had enough. IIt was a great concept, but I could have used a little help with the execution.
Rating: 6/10