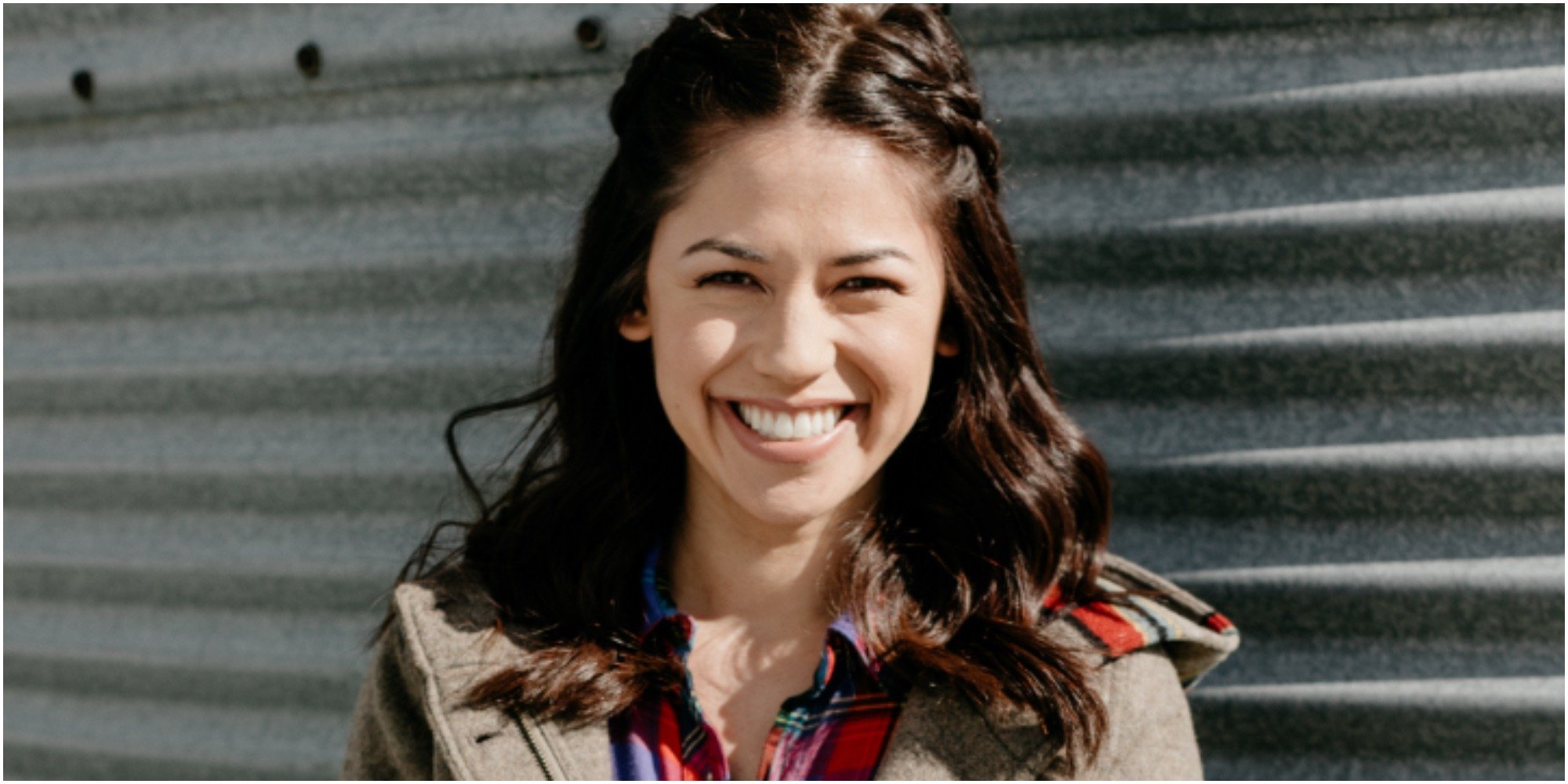 Molly Yeh Panics About Ranch Egg Salad, "You Need It In Your Life"
[ad_1]
Food Network star Molly Yeh continues to wow fans with her enthusiasm for her recipes for her Girl Meets Farm series. Her infectious fun for everyday recipes keeps fans tune in every week, along with the delicious treats she makes in her farmhouse kitchen. One of them is a favorite family recipe created by her stepmother Roxanne, Ranch Egg Salad. Yeh said of the sandwich stuffing, "You need this in your life."
Molly Yeh adopted the traditions of her husband Nick Hagen's family
While living on her husband Nick Hagen's family ranch, Yeh adopted many traditions from her family. These include nods to his Norwegian heritage.
Yeh learned to make potato dough flat buns that look like Scandinavian tortillas.
She also adopted Norwegian crown cake recipes as well as paprika fries with dill mayonnaise. These recipes were presented on a Girl meets the farm episode titled Norwegian celebration.
Molly Yeh's Favorite Hagen Family Recipe Is Her Stepmother's Egg Salad
In an October 31 episode, Yeh shared several recipes she enjoyed with friends on a hike.
These included the Blueberry Oatmeal Pie, BLFGT Sandwich, and Chocolate Pecan Sandwich Cookies. In Yeh's eyes, the star of the show was a Ranch Egg Salad created by Roxanne, which Yeh enjoyed with Matzo crackers.
She claimed it was her favorite because it was ridiculously creamy from the mayonnaise and ranch dressing, and the egg pieces were just nestled in the sauce.
How to Make Molly Yeh's Egg Ranch Salad
Ranch Egg Salad contains many typical ingredients one would find in a regular egg salad recipe.
However, it does contain two additional ingredients which give the salad an extra touch! These include a base of mayonnaise and ranch dressing.
Yeh adds pickle brine to the mixture and garlic powder, cayenne pepper and black pepper to the sauce. No additional salt is needed because ranch and pickle brine contains salt.
Boil eight large hard-boiled eggs in a pot of water. Let the water boil, turn off the heat source, and let the eggs sit in the hot water for 20 minutes.
Crush the eggs and mix them with the creamy sauce.
Yeh used Matzo crackers to serve the egg salad as a dip. On a plate, she added cucumbers, snow peas, radishes, carrots and celery.
The full recipe is available on Food web website.
Girl meets the farm Airs Sundays at 11 a.m. EST on Food Network.
RELATED: "Girl Meets Farm": Molly Yeh's Party-Trick Peanut Butter Cake Is "Tasty With Least Effort"
[ad_2]