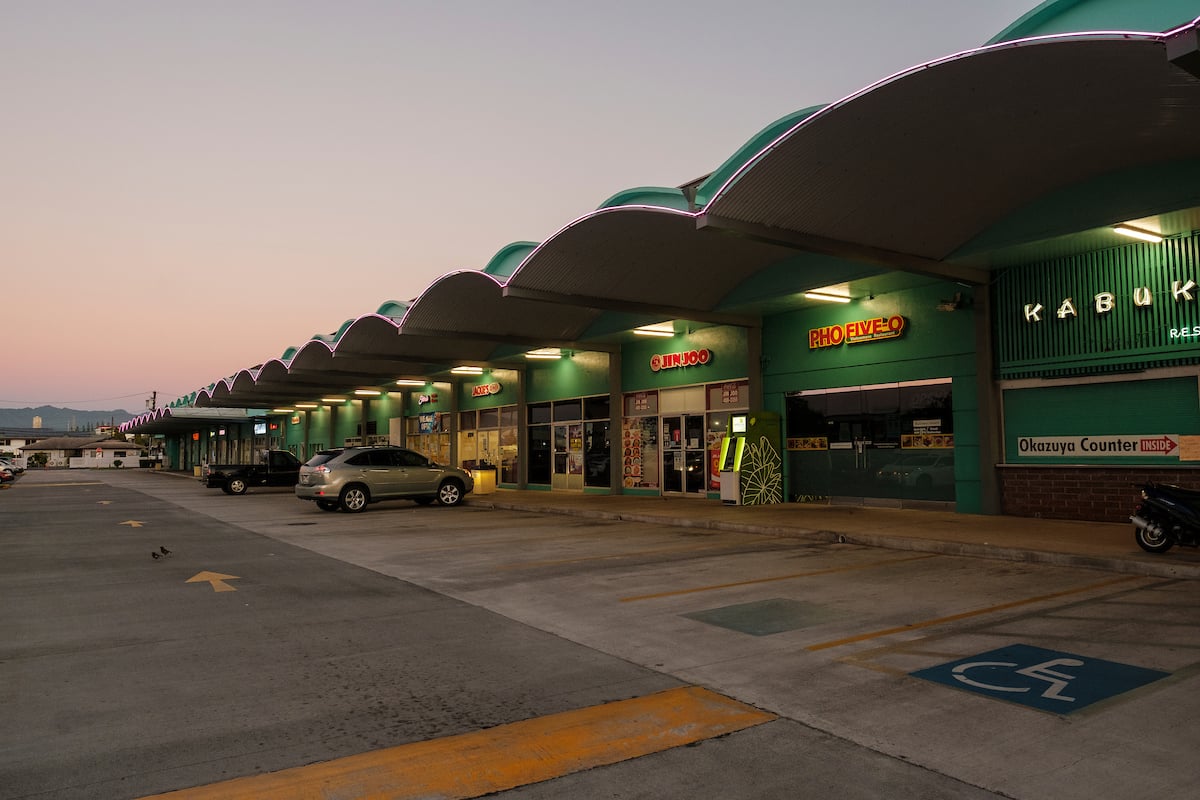 Local Guide to an O'ahu Road Trip: Wahiawā to Salt Lake
Aempty the crowd and place an order of breakfast burritos and kim chee fried rice from Rise and Shine Cafe to Mililani Mauka – not to be confused with the town of Mililani, which has its own off-ramp. Then hop on the H-2 for the five-minute drive to Wahiawā, marked by a friendly pineapple sign and a view of Lake Wilson. Just after the first corner of California Avenue, look for the 19-space parking lot of Wahiawa Botanical Gardena 27-acre garden that began as the arboretum of a sugarcane plantation in the 1930s. Pack mosquito repellent for a cool-weather picnic at high altitude, then hike the ravine to see native plants or visit colorful Mindanao gum trees on the shaded terrace.
♥
DID YOU KNOW


In the Wai'anae Mountains, Oʻahu's highest peak, Mount Kaʻala, overlooks Wahiawā. Its 1,100-acre nature reserve is only accessible by a government-controlled road.
If you've woken up late or just got lost among similar Mililani houses and given up (it happens), order a hearty bowl of old-fashioned square noodles from Shige's Saimin Booth, which just reopened its dining room in December. The city is also home to several legit Mexican spots: Taqueria El Ranchero and barrio cafe provide breakfast.
Leave H-2 for Kamehameha Highway en route to Pearl City. The two-lane road is more leisurely as you pass through valleys, the town of Mililani, the newly built community of Koa Ridge, and Patsy T. Mink Central O'ahu Regional Park in Waipi'o. As you enter Pearl City, keep right to avoid the group of cars turning left towards the shops. Turn left onto Waimano Home Road then take Komo Mai Drive until it ends at Waimano Trail. If it has rained recently, you will find Mānana Falls at the end of the hour-long hike. (Watch for markers to avoid ending up on the ridge trail.)
At a quarter of an hour, the arched roofline of Waimalu Mall marks one of Honolulu's first strip malls. The center, built in 1959, was added to the National Register of Historic Places in 2021. Look for cash-only Giant Cone Sushi Kabuki restaurant and delicatessen (good luck finding some after 11 a.m.), pastel to Jackie's dinnerhuge crispy gau gee to Waimalu Chop Suey or order by number at Saimin Refuge of Shiro. A cup of shave ice—yes, it's in a drinking fountain—at Baldwin's Confectionery is always a good idea, especially with ume syrup and ice cream. Neal S. Blaisdell Park is a few minutes away. The homeless have taken over the waterfront pavilions, but there is plenty of room elsewhere. Near the bike path, look for the Peace Bell built by Japanese craftsmen, without nails, as a gift 50 years after the bombing of Pearl Harbor.
At last check, Moanalua Gardens and the Ice Palace were still closed and tours are still on hold at Ford Island Check Tower. But the greatest concentration of bowling alleys on the island is calling. Fort Shafter Bowling Center is open to the public and offers the lowest fares. The driveway to 'Aiea Bolof course, features savory chicken, crunchy cakes and O'ahu's best oxtail soup (chosen by Frolic readers), while Leeward Bowl offers a whiskey list of eight 50s.
If you have time, the 'Aiea Public Library, built on the site of the old sugar mill, has a reading nook overlooking Pearl Harbor. Putt at Tropics Mini Golf or Glow Putt at Pearlridge Center or grab $10 clubs and basket of balls at The Newtown range, if not closed for renovations planned for the beginning of this year. When you get back to the car, order dinner and head to Hālawa. J&S Lumpia sells traditional as well as pastel, strawberry cheesecake and sweet potato lumpia fried to order at a small counter across from Target. If you want a frozen 30 pack, you'll need to order a day in advance. Just five minutes down Salt Lake Boulevard, the cash-only kalbi combo Soon Kal Bi Drive-In is a favorite. Let the aromas fill the car on the way home.
♥
DID YOU KNOW


Between Pearl City and 'Aiea

lie

the neighborhoods of

Waiau

and

Waimalu

.
---
SEE ALSO: Local O'ahu Road Trip Guide: Waialua to Kahuku
---
Itinerary
8:30 am Get the breakfast to go at Rise & Shine Café in Mililani. Drive 5 minutes to Wahiawā.
9am Have a picnic at the Wahiawā Botanical Garden, then go for a hike or a stroll.
9:45 a.m. Grab a snack at Shige's Saimin Stand, Taqueria El Ranchero or Barrio Café. Drive 25 minutes to Pearl City.
10:20 a.m. Hiked the Waimano Trail. Drive 15 minutes to Waimalu Mall.
12:45 p.m. Build your own lunch at restaurants such as Kabuki Restaurant and Delicatessen, Jackie's Diner and more.
2 p.m. Drive a few minutes to Leeward Bowl, 'Aiea Bowl or Fort Shafter Bowling Center to get a track.
3:30 p.m. Mini putt, take a long drive or do some light reading. Drive 10 minutes to Salt Lake area.
4:30 p.m. Get some fresh J&S lumpia and kalbi from Soon for dinner.