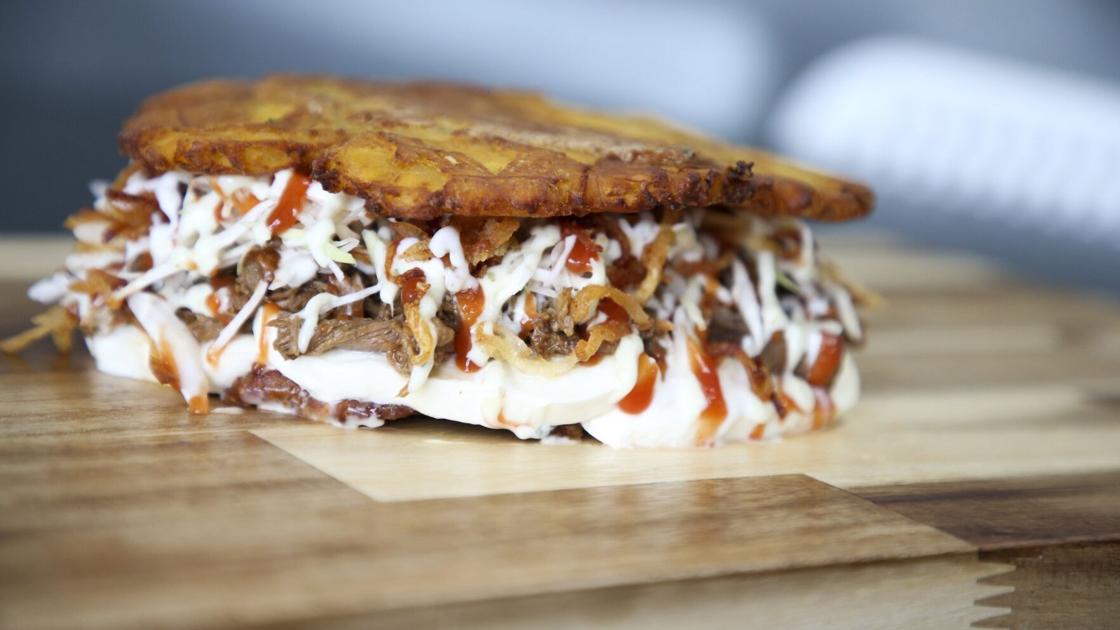 K'Sero Grill brings the taste of Venezuela to Tulsa | Entertainment
"We do everything we can to make our food authentic," said Enmary Borjas. "The cornmeal we use for arepas, for example, is now available in the United States, but it comes from Venezuela. "
Authenticity also means that those who expect a lot of spiciness from the food at K'Sero may be a little disappointed.
"Venezuelan food is not spicy," said Enmary Borjas. "We want to focus on the flavor of the ingredients we use."
These flavors can be subtle and sometimes surprising, as we have discovered during several visits to the K'Sero Grill.
For example, the Salchiqueso ($ 7.50) is billed as a "Venezuelan hot dog". A grilled beef franc comes in a sub-roll and is topped with coarsely shredded cabbage and finely grated potatoes, the latter being fried, and a strip of white cheese known as queso de mano.
The cheese is chewy and soft to the point of being tasteless, the potatoes and cabbage add an unusual crunch, and the grilled beef sausage is lightly salty but tasty. It was advertised as being served with "a special house sauce and a traditional sauce", but my example lacked both.
Which was odd, because "house special sauce," a mayonnaise-based concoction that's a tangy, herbal cross between ranch dressing and tartar sauce, appears on just about everything on the menu. The "traditional" sauce is a mixture of ketchup, mustard and mayonnaise.