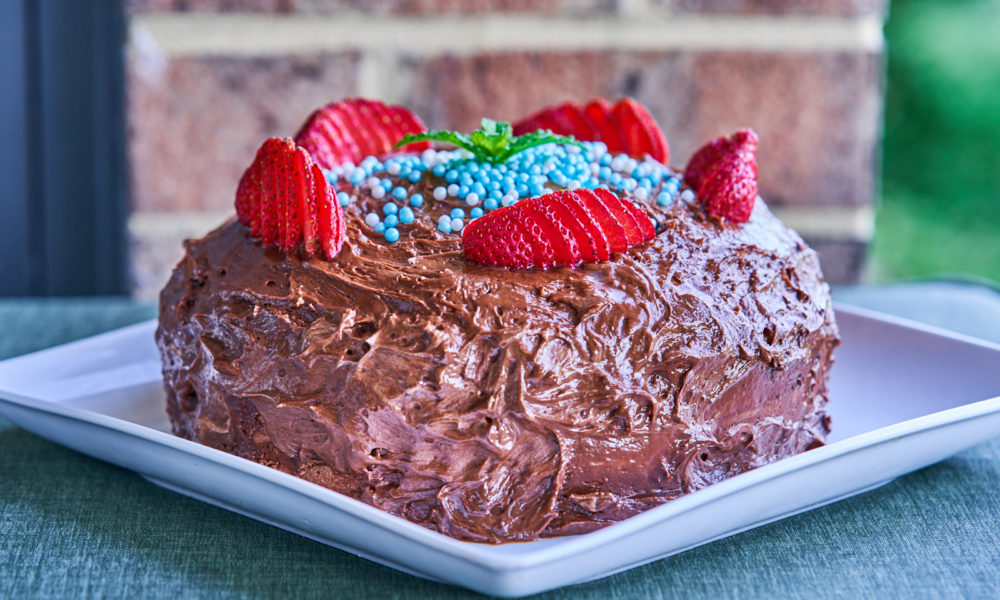 Kane's Cuisine: So MOIST Chocolate Cake
What happens when you have a pandemic and you're bored staying home political journalist with free time? LA Blade writer Christopher Kane decided he would pursue his second love and passion for cooking and now he's sharing the results in his weekly Sunday column.
WASHINGTON – I get it: molecular gastronomy is a bit outdated. Gimmicky, even. At first, it was fun when chefs at fancy restaurants started serving potatoes that had been turned into puffy clouds of foam, nifty accompaniments to a beautifully marbled six-ounce wagyu beef tenderloin.
But eventually, the novelty wore off. Or, perhaps, diners started boycotting expensive restaurants because their portions were small enough before it became fashionable for their chefs to start blowing air into food. A restaurant whose customers are still hungry after spending hundreds of dollars is a restaurant that is deliberately jeopardizing its own longevity.
Here's the thing, though. Imagine hosting a dinner party and serving your guests a salad with a balsamic-olive oil mixture that has been turned into burgundy-colored pearls that could be mistaken for caviar or salmon roe. Well, I don't know how to do that, but I can tell you how to make blue cheese mousse that will have them gagging. It's a hose. It is a service. It's an atmosphere.
I've become an evangelist for using molecular gastronomy in home cooking, and it's easier than you might think. The only equipment you really need is a whipping siphon, which you can buy online for less than $100.
I wanted to show you how versatile this instrument is, so this week I used it for a salad, a main dish and a dessert. And because molecular gastronomy is considered a trend that peaked around the mid-2010s, I decided to use elements of the cooking style to put a spin on steakhouse classics: a wedge salad with (you guessed it) blue cheese mousse dressing; a bone-in sirloin with truffle potato foam; and chocolate mousse mousse.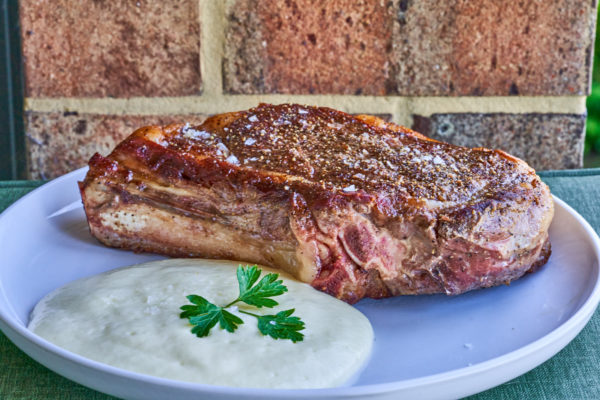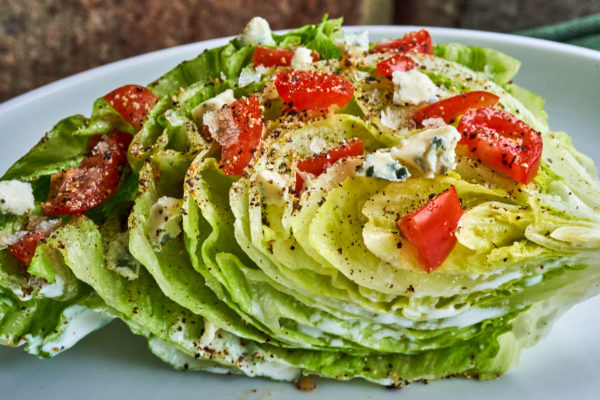 For the salad and the frothy vinaigrettequarter of a head of iceberg lettuce. Scatter chopped tomatoes, blue cheese crumbles, flaky sea saltand black pepper between the leaves. Next, mix half a cup sour cream with a half cup of buttermilka fourth cup blue cheesea pod of Garlicand a tablespoon Red wine vinegar. Season with salt and pepper. Then, strain the blended mixture into the whipper, load it with a charger, and shake vigorously to distribute the gas before dispensing (either on top of the salad or alongside for a deconstructed look, as pictured). chive.
For the potato moussepeel and boil about two pounds russet potatoes until cooked through, about 40 minutes. Drain and blend in a blender or food processor with a melted stick Buttera cup heavy creama cup chicken brothand one teaspoon of truffle salt, mix until perfectly smooth. Transfer to whipper, double load, shake vigorously and dispense. Serve with a nice cup of Meat and garnish with parsley or more chives.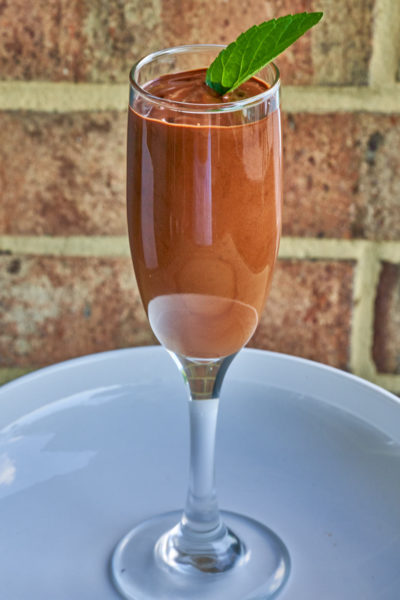 For the chocolate mousse moussein a single layer metal bowl, combine eight ounces Chocolate (dark or milk, whatever you like to eat) with half a cup at room temperature coffeehalf a cup of water and three tablespoons Granulated sugar. Fill a large metal bowl with ice and transfer it to the freezer or refrigerator. Fill a straight-sided cooking vessel with one inch of water and bring to a boil over medium heat. Put the bowl with your chocolate mixture into the simmering water and cook, stirring occasionally, until combined and smooth, about five minutes. Remove the bowl and place it in your large bowl with the ice cream, stirring continuously for about three minutes. Transfer to the whipper, load once, shake vigorously and pour into a champagne flute. Garnish with a mint leaf.