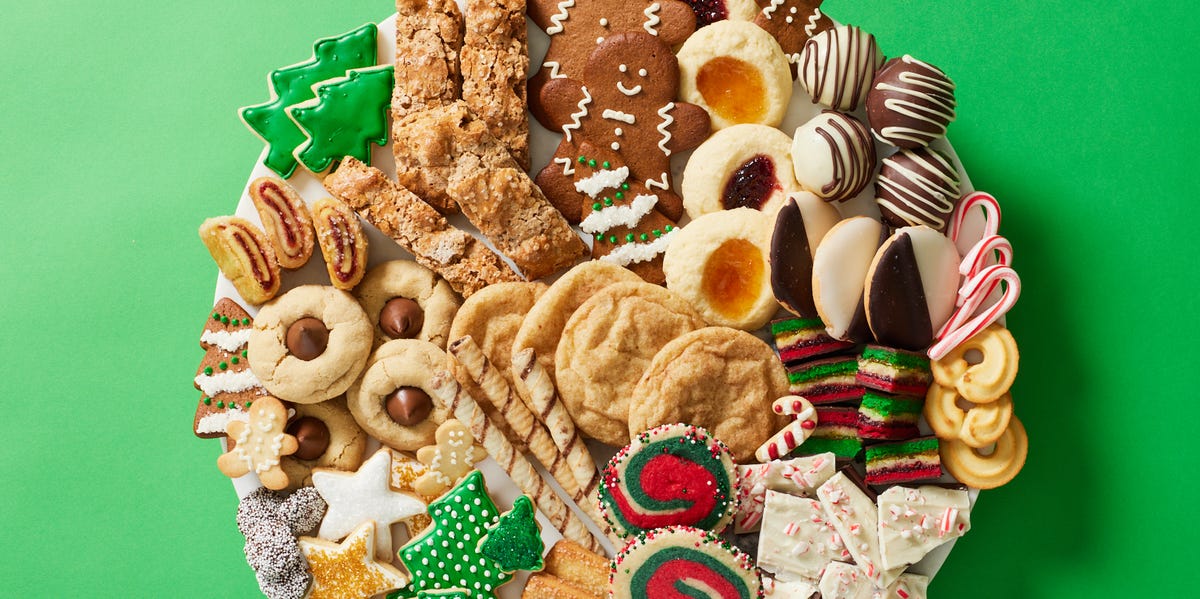 How to build a cookie panel
PHOTO: Erik Bernstein; FOOD STYLE: Makinze Gore
We've all been to enough holiday seasons to know there is a certain place around us: the cheese board. We also know that if the past year has taught us anything, it's that the cheese board is just the beginning of the possibilities when it comes to putting together a board for guests. We've turned the fries into planks (yes, really), s'mores, mini pies and now cookies, which seems like a no-brainer for your holiday party.
Here's how to do it.
Choose your cookies.
You're going to want a mix of textures, colors, and flavors. We love to make sure there is something chocolatey, cinnamon, fruity and ultra colorful, like a windmill. A mixture that we love:
Do not cook all of them.
Think of this as your permission not to have to bake, uh, 20 different Christmas cookies. The best thing about the cookie board is the variety, so skip a few trips to the oven and shop for store-bought stuff to help complete the options from scratch. Sweets to collect in bakery or supermarket:
Peppermint bark
Candy canes
Chocolate truffles
Chocolate filled wafers
Candies
Put them together.
There's no way to organize the madness except to make sure you group the cookies together for visual intrigue and to make sure the board doesn't look like a chaotic mess. You can always replenish the tray as fan favorites go, so plan to bring out a few cookies or treats depending on how many varieties you have.
This content is created and maintained by a third party, and uploaded to this page to help users provide their email addresses. You may be able to find more information about this and other similar content on piano.io