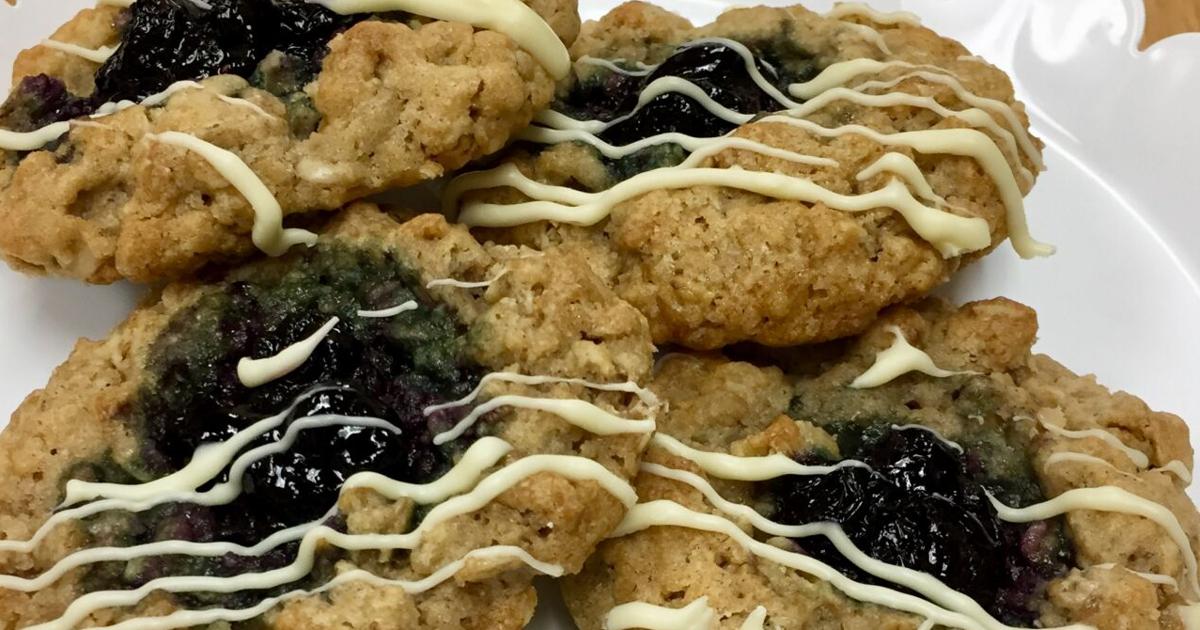 Dula 'loves the joy' that dessert brings to people | Food
QUINCY – The love of making desserts for others inspires Kristina Dula in the kitchen.
"Everyone is always excited about dessert," Dula said. "I love the joy it brings to people."
Dula learned to cook with her father and remembers getting up early on weekends to cook breakfast for her parents and make desserts to share with others.
"I've always loved cooking," she says. "I remember being a little kid and watching Jacques Torres on PBS when I was probably 9. I remember thinking his whole job was playing with chocolate. I want to do that."
After earning a college degree in anthropology and public health, Dula's love for baking led her to cooking school and working in restaurants. After moving to Quincy with her family – her husband Ricci and their children Ryan, 12, and Layla, 7 – Dula started working to open her own bakery. Her home-based business, Brown Sugar Pastries and Desserts, launched in May and offers seasonal and permanent restaurant-style dessert menus with locally grown ingredients as well as custom cakes.
Dula, who also teaches community cooking classes at John Wood Community College, stresses the importance of imagination and curiosity in the kitchen and even in more precise cooking.
"If you're sautéing, you can add more sauce or salt. I wouldn't recommend this when following a cake recipe. A certain combination of baking powder, baking soda and liquid is there to give you a finished product," she said. "Once you're comfortable with this basic recipe, you can modify it. In fact, I like having recipes that can be modified.
Inspired by a cookie an aunt made, Dula developed her basic oatmeal cookie recipe. "It holds its shape well enough to mix everything into the cookie or put a dimple in the cookie," she said. "It's a cross between an oatmeal cookie and a fingerprint cookie."
Vanilla bean crème brûlée intimidates many cooks, but "everyone should have a restaurant-style dessert recipe at home," Dula says. "It's really not hard to do."
The lavender scones, which Dula has been making since he worked on a lavender farm in California, make a tasty base for the strawberry shortcake. "It's also the one you can play with. Add lemon zest, orange zest, chocolate chips, dried cranberries," she said. "It's the same with crème brûlée if you add espresso powder or an extract to it."
Dula isn't the only cook and baker in the family. Her husband is "really good at cooking breakfast", she said, and the children, both involved in scouting, love to cook and decorate the desserts.
"They're pretty proficient with a piping bag," Dula said. "I try to give them advice, but they know everything. Or they watch YouTube cake decorating tutorials and try to give me advice.
1 ½ cups old fashioned rolled oats
Optional add-ins: chocolate chips, raisins, cranberries, cherries
Preheat the oven to 350 degrees.
Creamed butter, shortening and sugars. Scrape bowl and add egg and vanilla. Mix until homogeneous. Add the remaining dry ingredients. Mix until there are no more traces of flour. Incorporate supplements. Set cookies aside and refrigerate before baking.
Bake cookies for 10 to 13 minutes or until edges are golden brown.
NOTE: Dula uses the cookie base for oatmeal cookies. Using a spoon or your thumb, make an indentation in the top of the hollowed out cookies and fill them with a pie filling of your choice. Bake as directed.
Crème brûlée with vanilla bean
1 vanilla pod, split and scraped
In a large bowl, gently whisk the yolks; put aside. In a medium saucepan, combine the milk, cream, vanilla bean and sugar, and heat until hot. Do not boil! Temper the cream mixture into the yolks. Cool the mixture and store. Do not strain until ready to cook.
When you're ready to bake, preheat the oven to 200 degrees. Make sure the convection fan is off.
Strain the mixture and divide into ramekins. The recipe will fill about six five-ounce ramekins.
Bake, checking for doneness after 45 minutes. When finished, burns will shake slightly, like Jell-O; if the burnt surface ripples, it's not done. If not, continue cooking in 10 minute intervals.
Let the brulées cool in the oven, then refrigerate. Before serving, sprinkle with sugar and burn with a torch.
Lavender Scone / Lavender Shortcake
1 ½ tablespoons baking powder
2 teaspoons ground dried lavender
1 cup butter, cold, cubed
2 to 2 ½ cups heavy cream
In a stand mixer, using the paddle attachment, combine the butter and all the dry ingredients. Mix until the butter becomes crumbly. Try not to have large chunks of butter. Break with your hands, if necessary.
Add the eggs and 2 cups of cream. The dough will start to come together but will still be a bit dry. Add more cream at ¼ cup intervals until the batter becomes moist. The dough should be neither too firm nor too moist.
Roll out the scones on a floured surface. For better layers in scones, add rounds to the dough before rolling it out. Roll out half an inch thick and cut into triangles or three-inch cookies. Cool the scones.
Preheat the oven to 375 degrees. Bake the scones until golden brown, about 15 minutes.