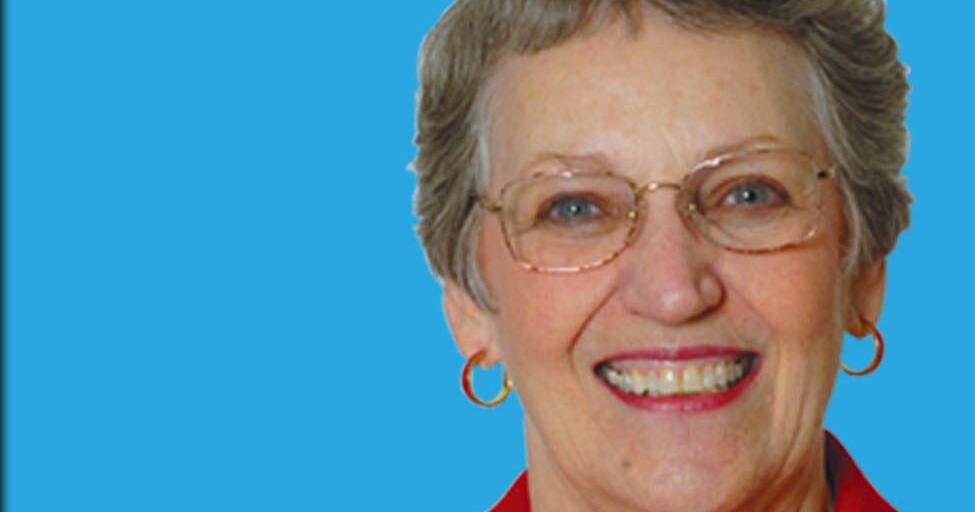 COLUMN: Devoting an Appropriate Amount of Energy to Tasks | Lifestyles
Are you running on "low"? Think about it.
With COVID and its cousins, schools resuming, elections, fires, crimes, inflation and everything we're going through, are you finding yourself running out of energy?
Check with your family doctor first to make sure it's not something that can be helped and if you're physically fine, then look at your schedule and habits and make some changes. There are several ways that could help beyond lots of rest and maybe a long, relaxing vacation to change that energy slump and get your juices back.
Are you sufficiently hydrated? If you are thirsty, you are already dehydrated. We all need at least eight or 10 glasses of water every day. I have read that if your tank is 1% to 2% low you will be running with fumes. You need to drink more water.
When I was little, I carried water to the fields on my pony in jugs attached to my saddle horn. I have always been welcomed with joy because when you train under a blazing sun you sweat a lot. Even back then, we knew enough to stay hydrated, so my trips were almost hourly. It was simply fresh well water that the workers welcomed. All it needed was moist and plentiful.
Skipping breakfast is another thing that can lead to loss of energy and make us feel lethargic.
After fasting all night (unless we eat crackers or cookies in bed), we might have low blood sugar levels which contribute to fatigue. Some authors suggest that a simple breakfast like a take-out protein bar or a banana is enough to wake up our brains.
I don't believe in boredom. My granddaughter Jamie accompanied us on a trip to Oklahoma City when she was about 6 or 7 years old. After a day of shopping our friend who was with us asked Jamie if she was bored as she could barely keep her eyes open. Jamie quickly replied, "No, I'm not allowed to be bored." If we can see the countryside or write or sing or use any of our senses, then we shouldn't be bored.
That being said, think sixth-grade math class and you'll feel a nap coming.
Boredom is simply the opposite of curiosity. It's in our nature to be active. It's in our constitution to love being engaged. And healthy engagement fuels us. If you're stuck in a "boring" situation, ask yourself what to do about it. Come to think of it, you might "get out of it" when you realize you'll have to look for another job and possibly be without pay and that few jobs are perfect. They all have a little downside. I was taught that people who are bored are boring. Think about it.
If there's one thing that will cause an energy crisis, it's a toxic relationship. We capture each other's energy. So when we get sucked into someone's negativity, it's a huge drain.
Practice emotional distancing. Realize that their bad humor or sarcasm should not affect our productivity. Good boundaries are healthy.
Another thing that can drain our energy is having unfinished projects. That half-done gift you didn't finish by Christmas (or Valentine's Day) or an overdue report or letter can make us feel guilty, exhausted and tired. I learned the hard way that before accepting a project, I ask myself if I have the time and the desire to carry it out. Otherwise, I say no without regret.
For tasks in the process of being completed, rate their importance. If it's not important, throw it away or put it in your donation basket. Let someone who loves doing this project complete it. You are better served doing something else. Life is too short to get bogged down in something we don't enjoy doing. It tires us just thinking about it.
I like to chop vegetables of all kinds. I can do it faster than I can take the food processor out of the cabinet, then wash it, dry it, and put it back in the cabinet. I think that's one of the reasons people hate cooking is because they hate cleaning. Rinse off the paring knife and cutting board and put them away and poof…you're done. We can get so bogged down with gadgets that they wear us out. It usually takes longer to clean them than to use them for their intended purpose.
I don't waste energy on simple tasks. I do things the old fashioned way, faster and easier. And enjoy the memories.
Making decisions are mental exercises that literally burn calories. Making decisions – and fearing we've made a mistake – can and does drain our energy. Making decisions in the morning when our brains are sharp and our energy is highest. Gather all the information and make the decision with the facts you have at the time, and don't look back. Worrying only makes us more tired and blah.
Another thing that is a real waste of energy is living in the past. Oh, it's wonderful to look back at our upbringing and the people who shaped our lives, but looking back with the assumptions and the should-could-have is exhausting and not helpful at all. My grandmother used to tell us not to look back except for inspiration. She was right. I love looking back at the fun I had and the wise lessons I learned along the way that shaped my life, but going back to those days…I don't think so.
When I feel tired or boring or desperate or my energy is low, I go to my kitchen and cook something that brings back good memories. Mom tripled this recipe for our big family but this one is perfect for three or four. She called it peach pudding because the cobbler had real pie crust made from flour, wonderfully melted lard, a little salt, sugar, and water. She did it by heart. I have to measure, but this recipe is quicker and easier and awfully good.
peach pudding
¼ cup plus 2 tablespoons salted butter
1 cup sugar (divided)
¾ cup of flour
2 teaspoons of yeast
¾ cup of milk
3 cups peeled peaches, thinly sliced
1 teaspoon of cinnamon
Melt the butter in an 8 x 8 Pyrex dish. Combine half the sugar, flour, baking powder and milk. Pour into a baking dish. Garnish with peach slices mixed with another half cup of sugar and cinnamon. Do not stir. Bake at 350 degrees for 45 minutes. You can substitute with any desired fruit. Wonderful served with ice cream. (What's not better with ice cream?)
Send your comments to: Peggy Goodrich, Food for Thought, PO Box 1192, Enid, OK 73702.
Click for the latest full-access Enid News & Eagle headlines | Text alerts | app downloads
Goodrich writes a weekly column for Enid News & Eagle. Send your comments to: Peggy Goodrich, Food For Thought, PO Box 1192, Enid, OK 73702.
•• The News & Eagle traditionally publishes the personal opinions of writers and readers through editorials, columns and letters to the editor on its opinion page. The opinions shared are those of the writers and not of the journal.
•• Submit your opinion for publication to [email protected] Learn more about submitting letters to the editor at https://www.enidnews.com/opinion/.
Have a question about this opinion piece? See anything we missed? Do you have an idea for a News & Eagle story? Email [email protected]