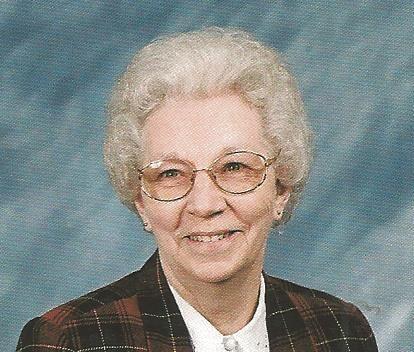 Catherine Wahl | Obituaries | wvnews.com
ACCIDENT – Catherine Eileen Wahl, 94, of Accident, died on Saturday, September 18, 2021 at Dennett Road Manor Nursing Home, Oakland.
Born October 23, 1926 in McHenry, she was the daughter of the late Earle T. Glotfelty and Edna (Ault) Glotfelty Bond.
She was also predeceased by her husband, Orlen I. Wahl; his stepmother, Virginia Glotfelty; her stepfather, Rodger Bond; his brother, Earle Junior Glotfelty; her sisters, Louise Bond and Nancy Compton and her brother-in-law, Dick Bond.
Eileen retired in 1987, after 15 years of service as an aide for the Garrett County Board of Education at Center Street and Dennett Road Schools. She was a member of the Oak Grove Brethren Church and Church Ladies Aid. She loved to crochet, tie, sew, read, do crosswords and BAKE COOKIES.
The survivors are two daughters, Susan (Allen) VanSickle and Debbie (Tom) Stemple; two grandchildren, Michelle VanSickle and Jessica (Chad) Wilhelm; five great-grandchildren, Amanda (Alex) Brant, Kayli Broadwater, Eliza, Aurora and Jorja Wilhelm; one brother, Ross (Linda) Glotfelty and several nieces and nephews.
Friends will be received at Newman Funeral Homes, PA, 26722 Garrett Highway, Accident, Tuesday, September 21 from 2 to 8 p.m.
The funeral will be held at Oak Grove Church of the Brethren on Wednesday, September 22 at 11 a.m., with Pastor Scott Rush and Pastor Ross Glotfelty officiating. Friends can call church an hour before the service. Interment will be in the Baltimore National Cemetery in Baltimore.
Due to migraine sensitivity, the family respectfully requests that no perfumes or aftershaves be used during the visitation and funeral service.
Expressions of sympathy can be addressed to Oak Grove Church of the Brethren or Oak Grove Ladies Aid.