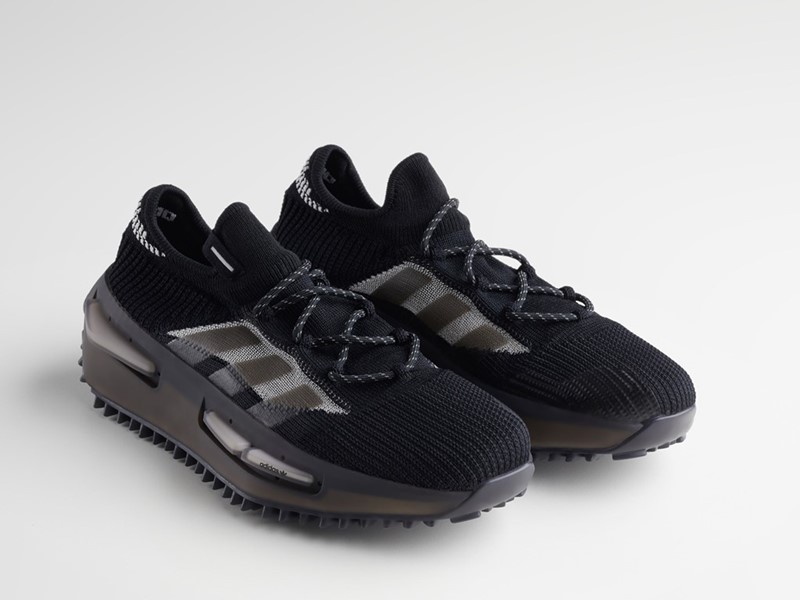 adidas Originals Releases All-New Black Colorway Of The NMD S1 Silhouette
This season, adidas Originals returns with the latest iteration of their revolutionary NMD S1 sneaker. Dubbed S1 as an abbreviation of "Sneaker Number 1", the provocative silhouette boldly evolves the NMD lineage with an update to the black colorway. The result – a stripped-down look that stays true to an ethos of deliberate simplicity, thoughtful aesthetics and formal innovation.
Pure in concept yet decidedly complex in technical makeup, the NMD S1 features a fully engineered seamless 3D Primeknit sockliner with side panels featuring monomesh windows for enhanced breathability. The franchise's signature BOOST midsole and plugs are then encapsulated in a semi-translucent TPU shell. The outsole, meanwhile, pays homage to the archive Marathon TR model with a 3D Trefoil pattern and the look is completed with PU-dipped lace tips, reflective laces and molded foam sock liners.
Raised by nature, the new black colorway of the NMD S1 silhouette comes packaged in a premium box filled with individual shoe bags, custom shoe trees and an extra pair of shoelaces.
Carefully crafted to reduce noise, the latest iteration of the NMD S1 sneaker arrives globally on August 12 and will be available through the adidas CONFIRMED app.
adidas.com/NMD
@adidasOriginals