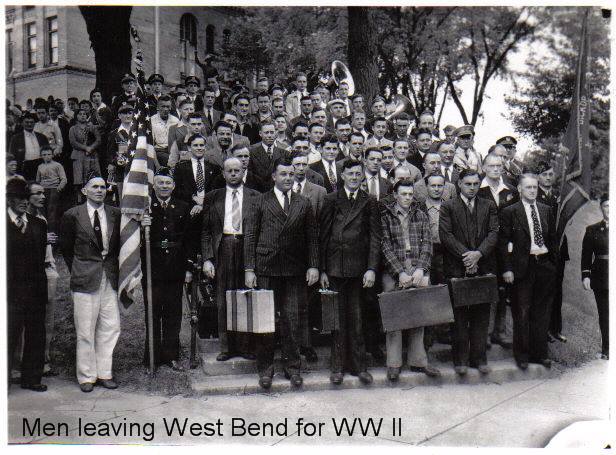 A holiday tribute to our troops
Thinking back to the plastic man's Christmas, as I have done most Christmases since, usually when I go to another parade, I remember the night I stood in my little boots stuffed into the snow. What was the power of these moments which marked my young life and which always accompanies me?
Was it the contrast of two worlds meeting on this street corner, the contrast of a world where the generosity of freedom is appreciated and a world where the price for this freedom is paid? May be. It's hard to say.
Even more difficult is to remember that there are places where Christmas exists only in the hearts and minds of those who left it behind, those who, like our soldiers, know too well that it there are no Christmas trees in the trenches or choirs on the front lines singing about Bethlehem, places where it might be another year before you taste one of your mother's Christmas cookies because you are sitting in a fox den rather than your favorite chair by the fireplace at home.
We kiss our loved ones goodbye and they kiss us back. Then we send them to places we don't prefer, and they go there willingly because freedom comes at a price and bravery has to pay it.
America has never been short of bravery, ever. It resides in the hearts of those who leave, and in the hearts of loved ones who send them, those who have to say goodbye and wait and wonder about the places they prefer not to, for that too takes courage.
My husband and I will be walking the Christmas parade again this year, as we do every year. The little ones that we used to tow are now big and have families of their own. Our oldest grandson is almost the same age as the unnamed soldier from a long time ago.
As the parade passes I will think of the soldier in my memory and reflect on the price my own children and grandchildren might someday be called upon to pay and knowing that I will keep an eye on the chair on the corner. fire at Christmas.